The exhibit design project for the 30th Biennial can be divided into two fronts, which I developed separately: creating a modular system that allowed flexibility and speed to the assembly, seen that, through the preliminary evaluation of curators' ideas, that would be a biennial that demanded many "walls"; and creating design instruments that could effectively integrate curators into the process of defining the space.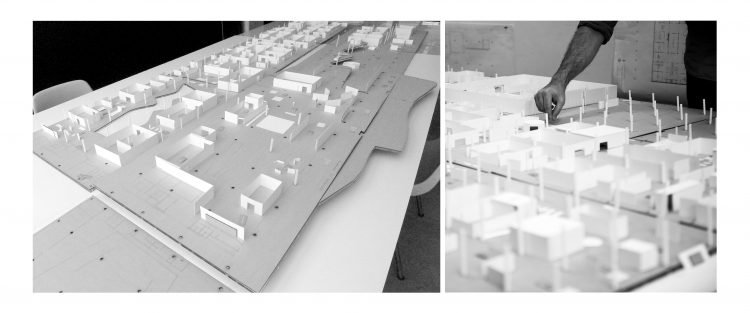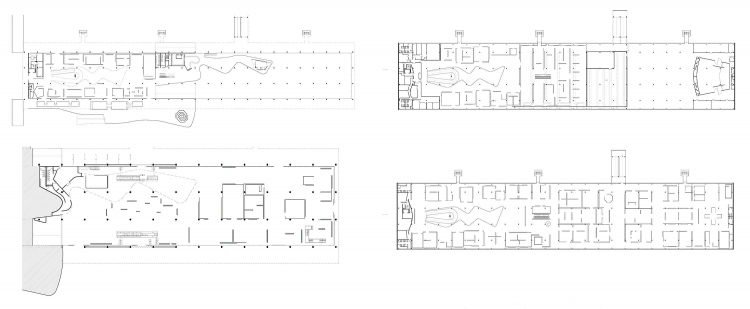 We designed only three kinds of panels, without cutting wood, in different heights, which allowed for a super efficient assembly line, and made a big physical model of the pavilion, in a scale large enough to view and evaluate each space in three dimensions and, like in a building game, we replicated the system of panels. With this tool we put the exhibit together and then apart almost daily with the curators and producers, in an office inside the biennial pavilion, for 3 or 4 months, leaving the final shape to be finalized when all the variables were stabilized. We also built three rooms in real scale, using the modular system that we invented, in a free floor inside the pavilion. Not only did it help detail and refine the design of the system, but it also gave the curators, producers and designers a real reference of what the model represented.
Besides the general concept, something very important to the good outcome of the project was having " designed", concocted, a process that actively involved all parties.
Another factor that influenced the results was the familiarity with Oscar Niemeyer's building- a pavilion with monumental dimensions, 250 meters long and 50 meters wide, with 25 thousand square meters- that I acquired as Paulo Mendes da Rocha's exhibit design team coordinator for the 23rd and 24th biennials and for the exhibit "Brasil 500 anos".
The main concept for the design was to create different environments to experience the artworks, separating the general circulation, that of going from a place to another, from that of circulating close to the works of art, thus creating two different paces or speeds.Therefore, at the same time we created more reserved and information-dense spaces, outside of them, in the circulation areas, there were no visible artworks. That visual silence was important to allow the alternation between rest and focus. The challenge was to create, at the same time, reserved spaces and free-flowing routes.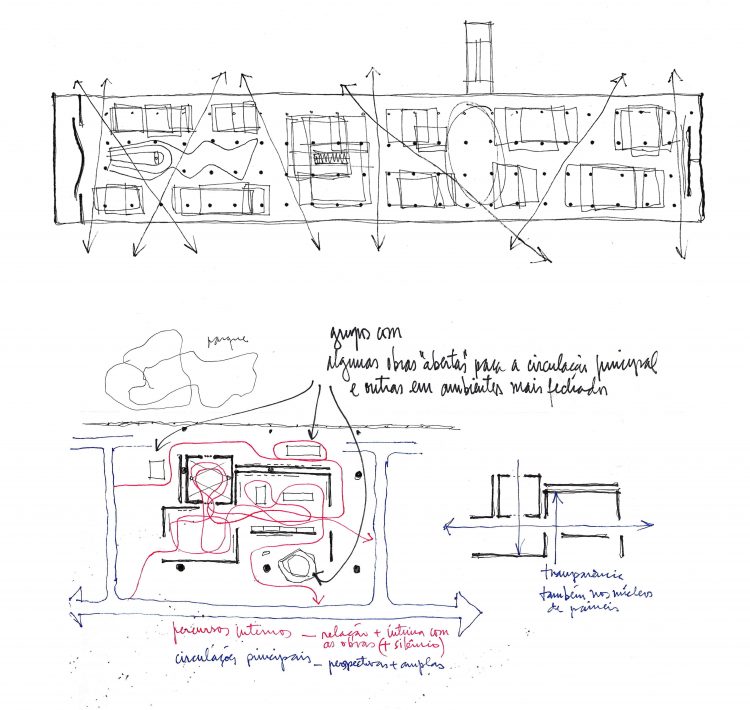 Aside from that, we had to work intensely on the sound control, using sound absorbing materials that were out of sight but eliminated the background noise, which is usually not perceived but very disturbing and makes the stay inside the pavilion tiresome after a while.
Because the work we develop in the office is 90% focused on building or urban design, we used the resource of fleeing from the traditional exhibit design repertoire, investigating the construction process and incorporating less museological and more architectural solutions.
                                                                                                                                 – Martin Corullon about the designing project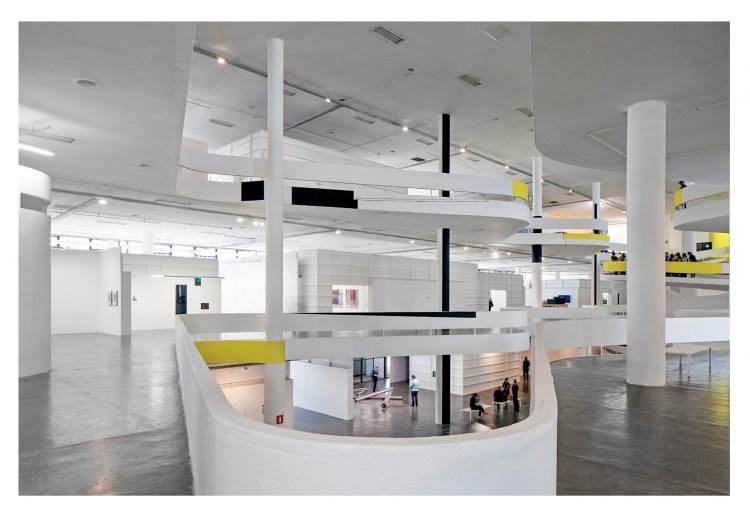 Project date: 2012
project conclusion: 2012
Team: Martin Corullon, Helena Cavalheiro, Felipe Fuchs, Bruno Kim, Marina Ioshi, Rafael de Sousa, Francisca Lopes
Photography: Leonardo Finotti