Metro Architects signs this residential expansion in Ibiúna.
The project consisted of creating a leisure space and an apartment associated to a house located in a spacious plot at the margins of a reservoir for a couple that lives between São Paulo and London.
Associating new volumes and leveraging subtilized spaces from the construction built in the nineties, we created a spa near the pool, with a sauna, soaking tub, covered pool and contemplation space.
Using concrete, wood and glass, the existing pool´s surroundings were reorganized, creating a leisureful space with privacy near the garden.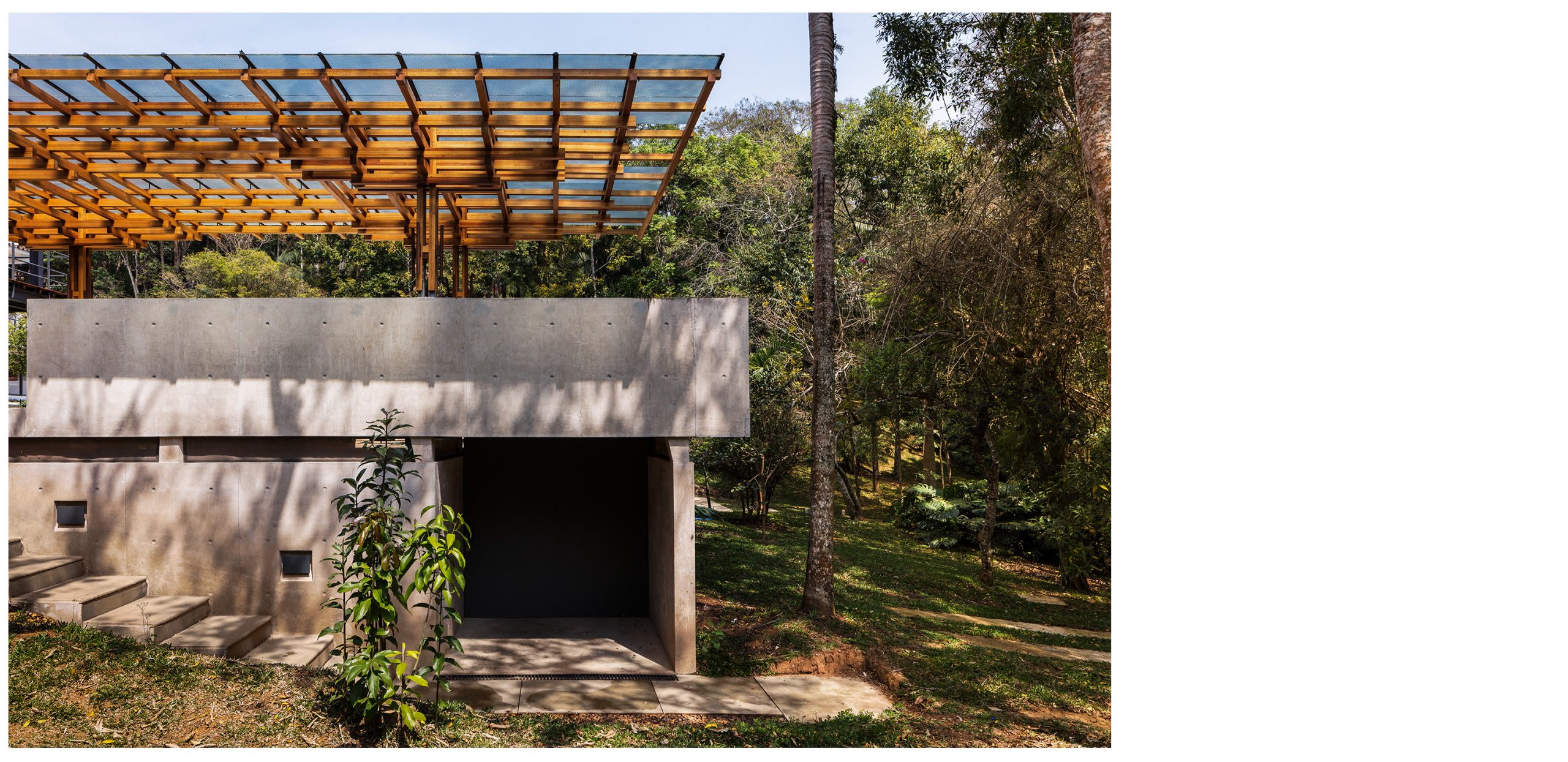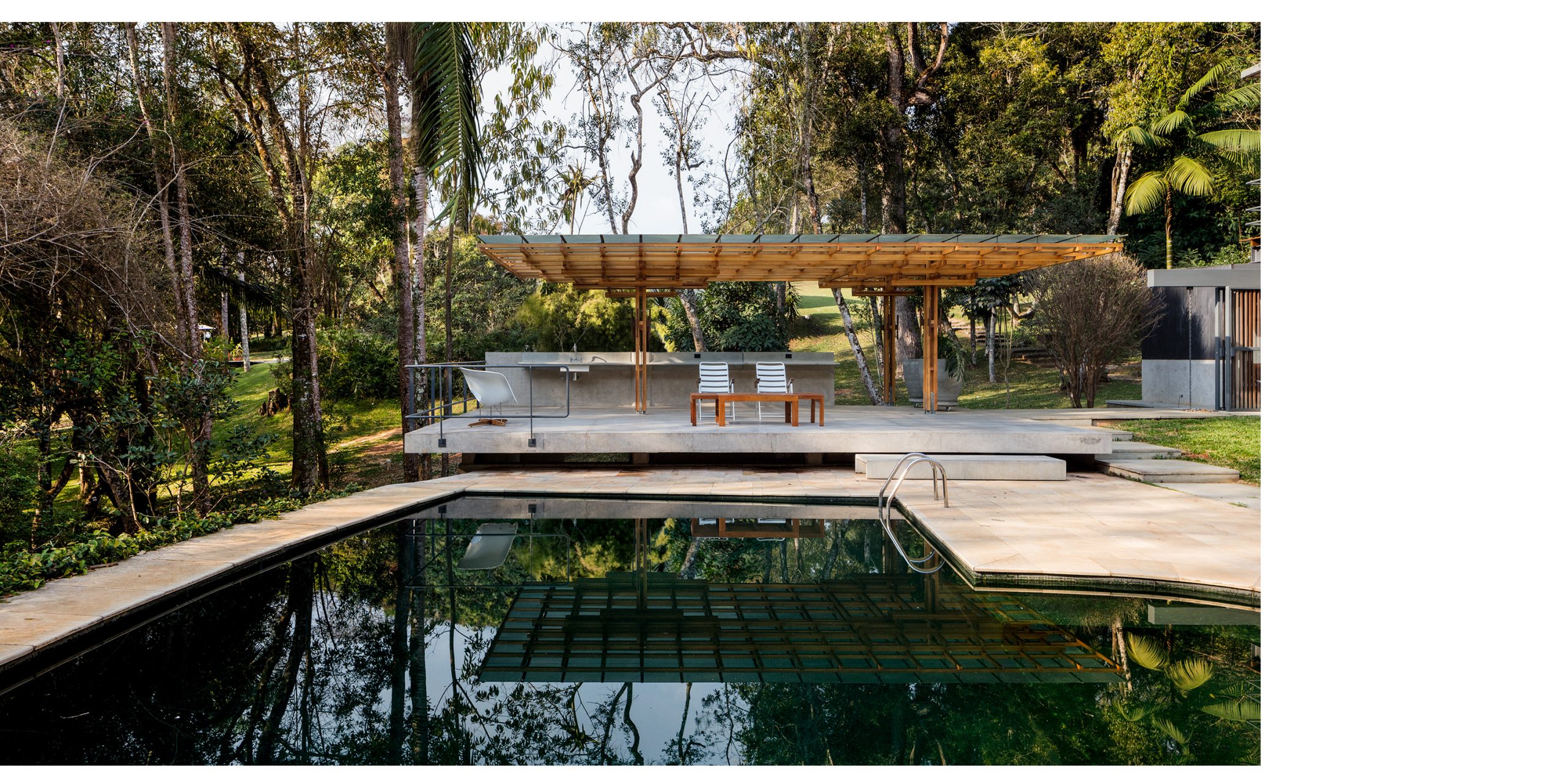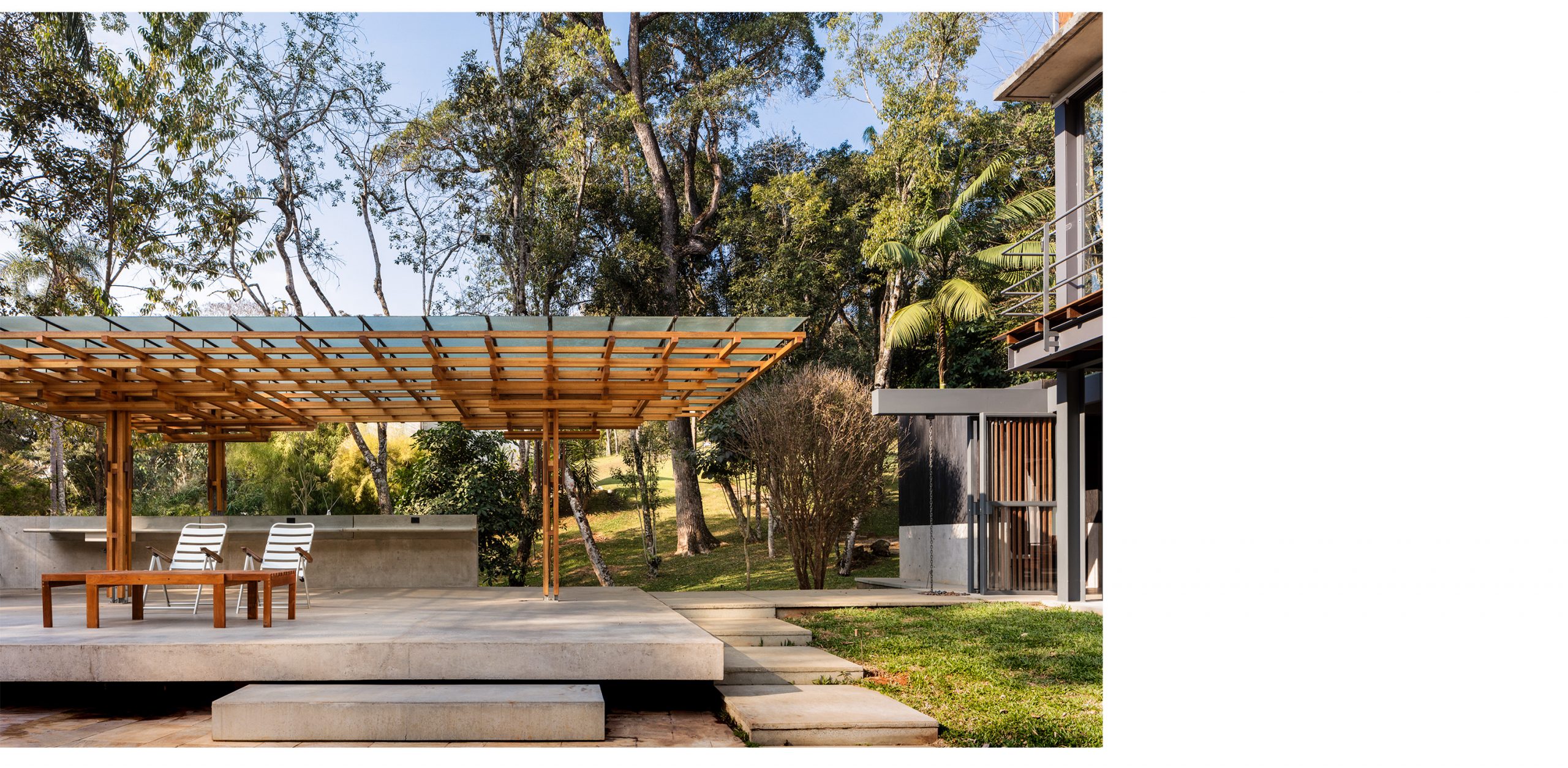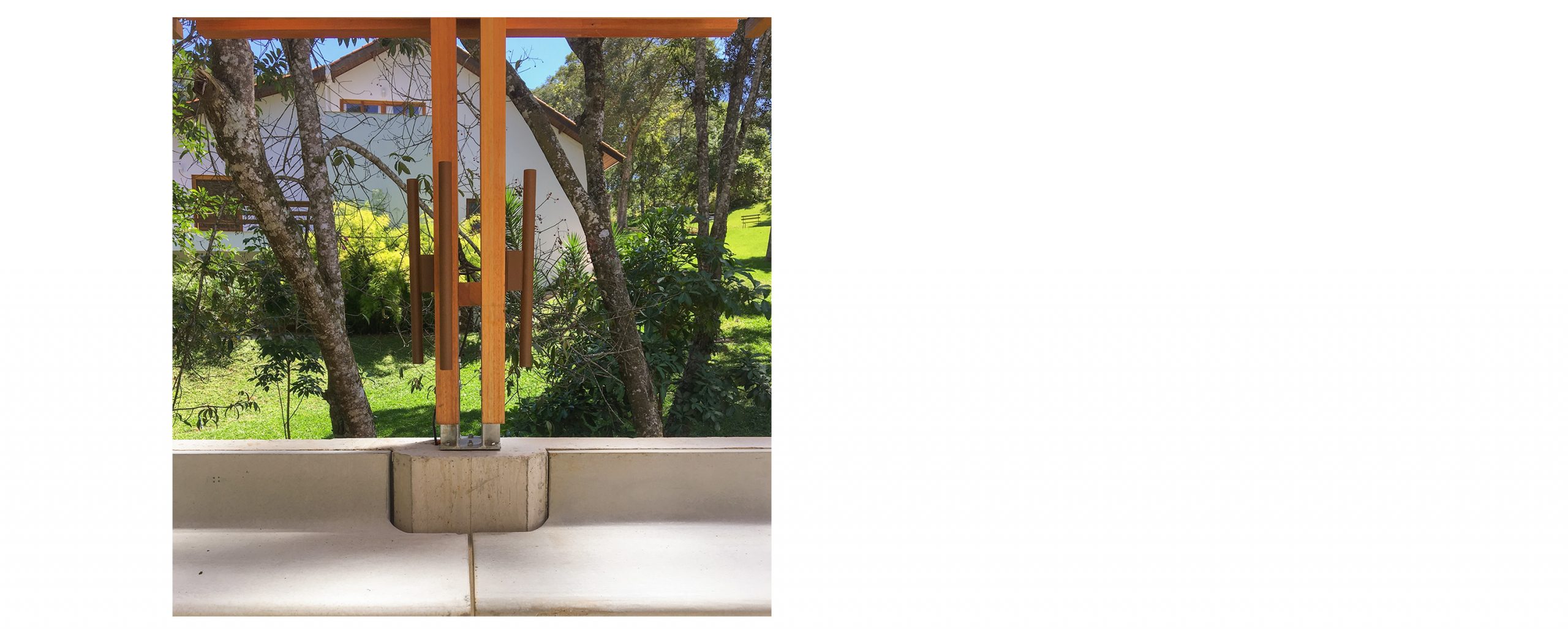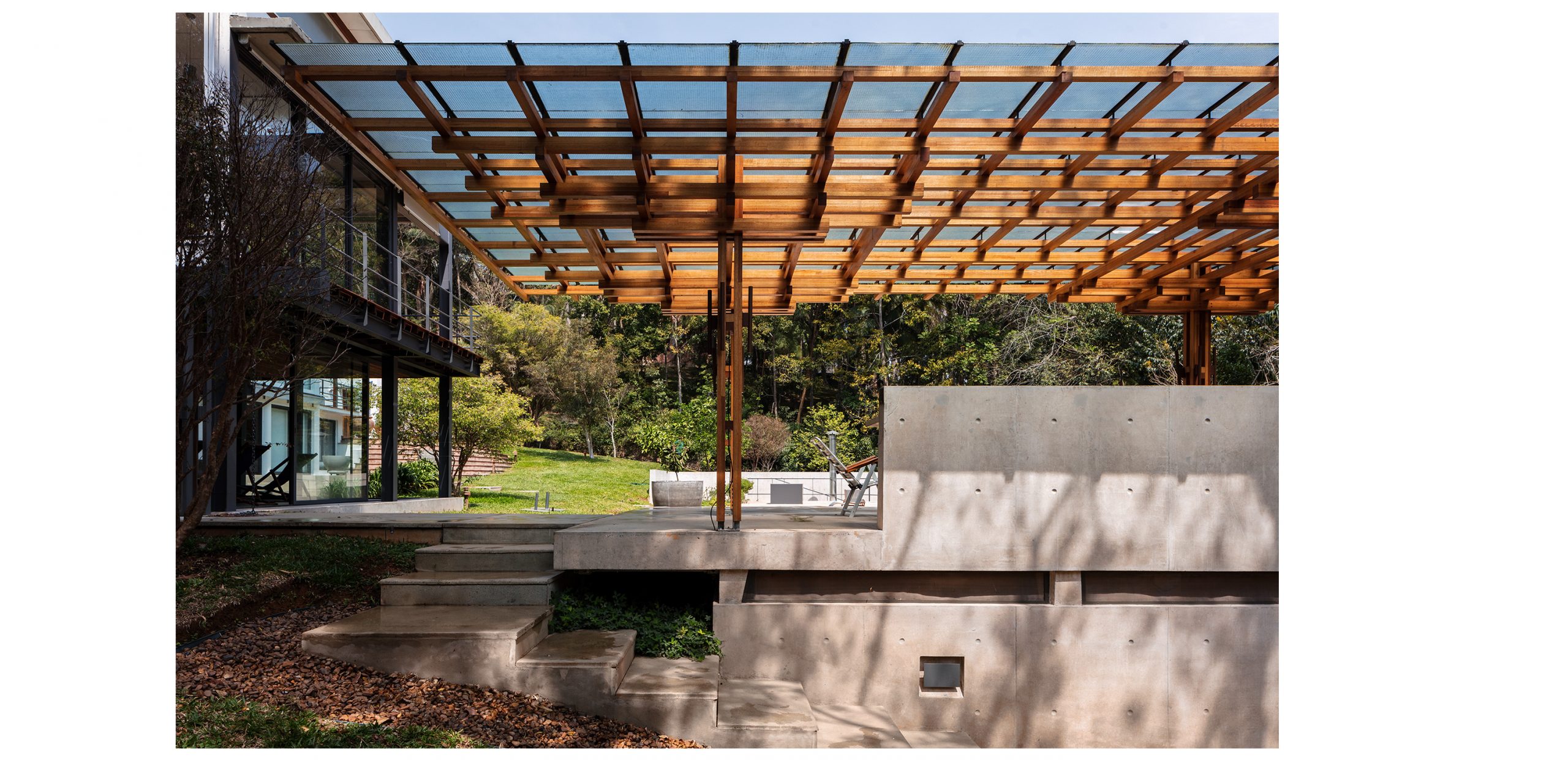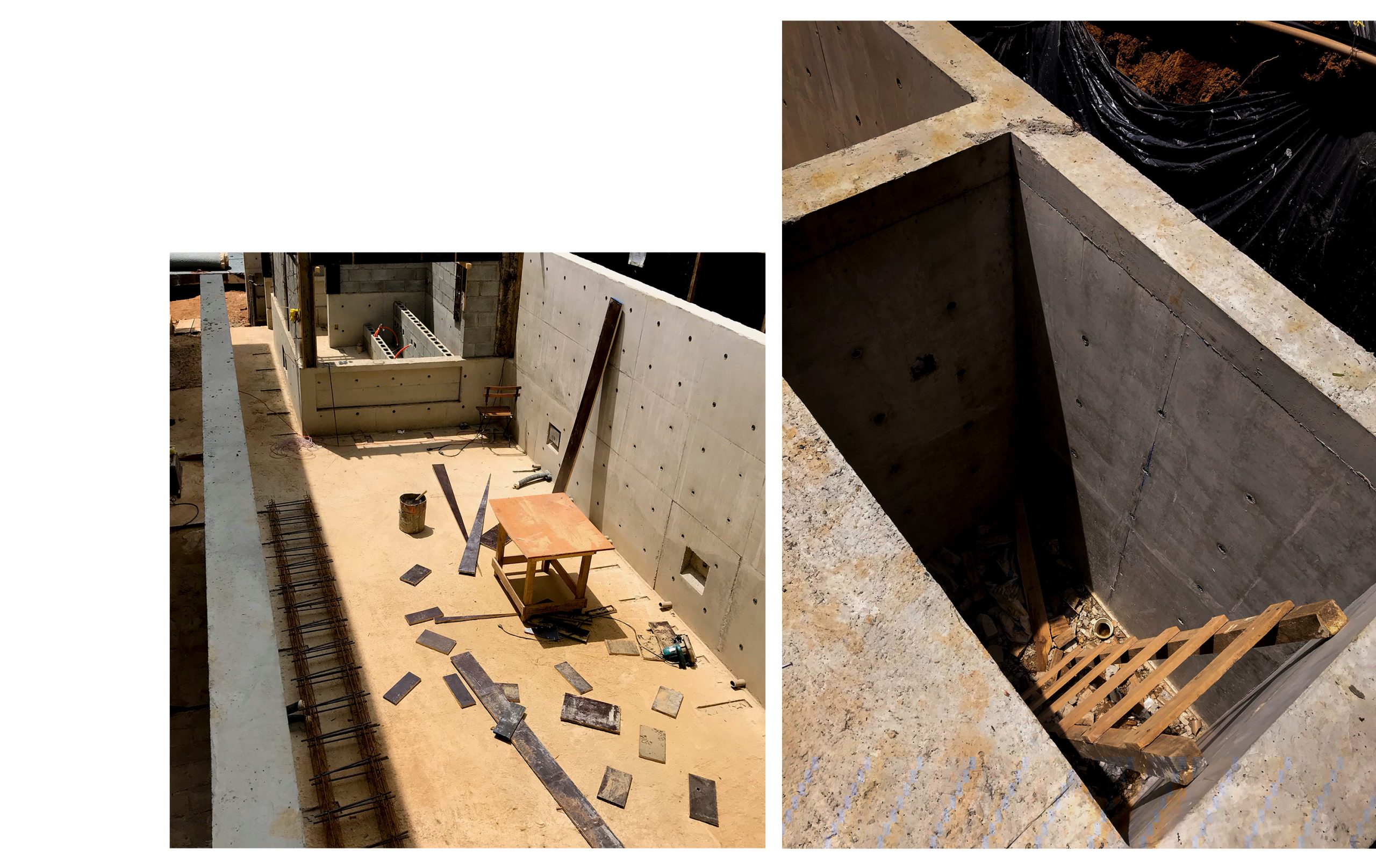 In an unoccupied area, an apartment was installed, complete with a kitchen, fireplace and dormitory. Lit and ventilated by a great skylight, the space is divided by a curtain. All internal spaces enjoy privacy from each other without losing their relationship with the garden and the natural views from the surroundings.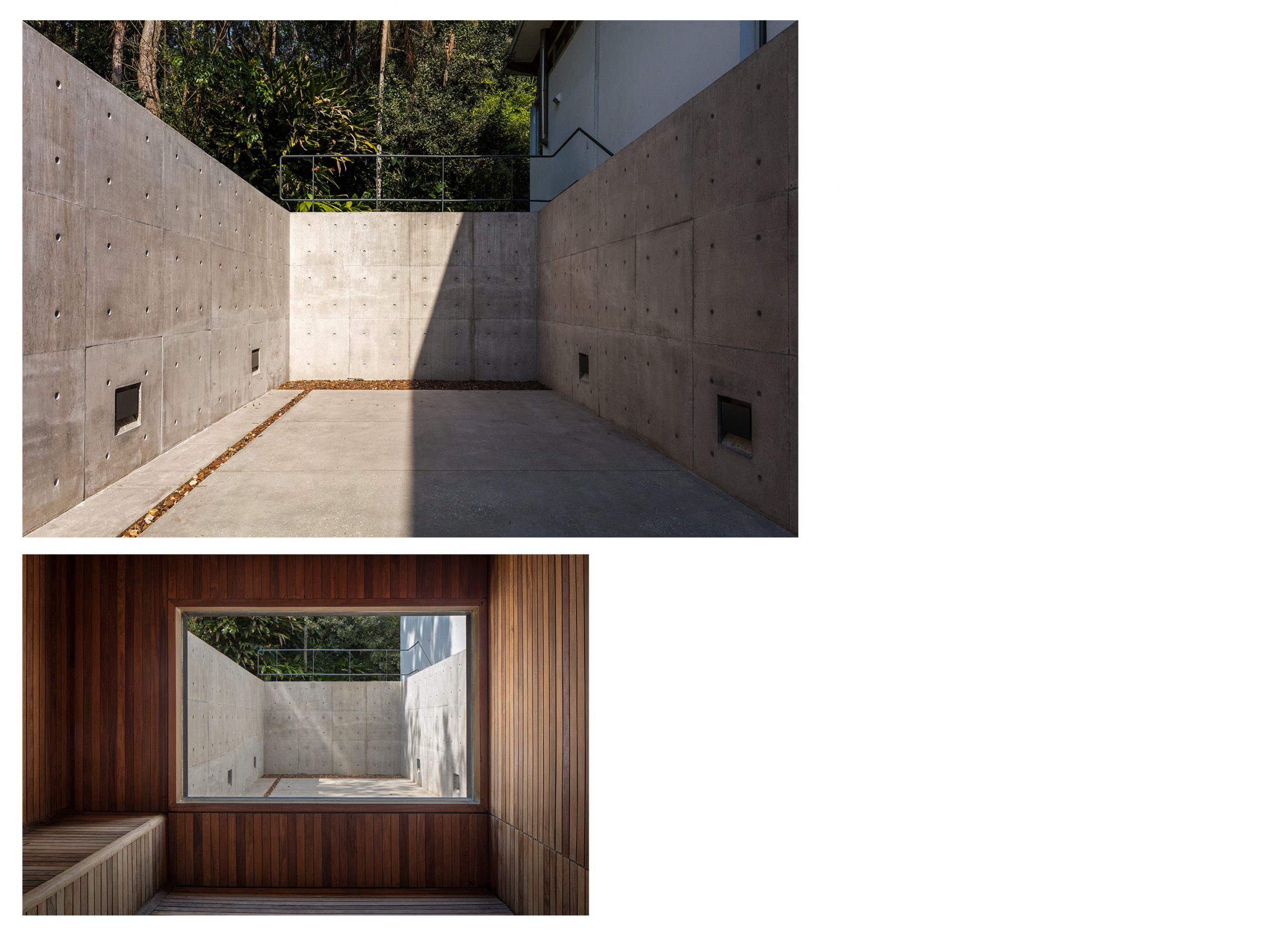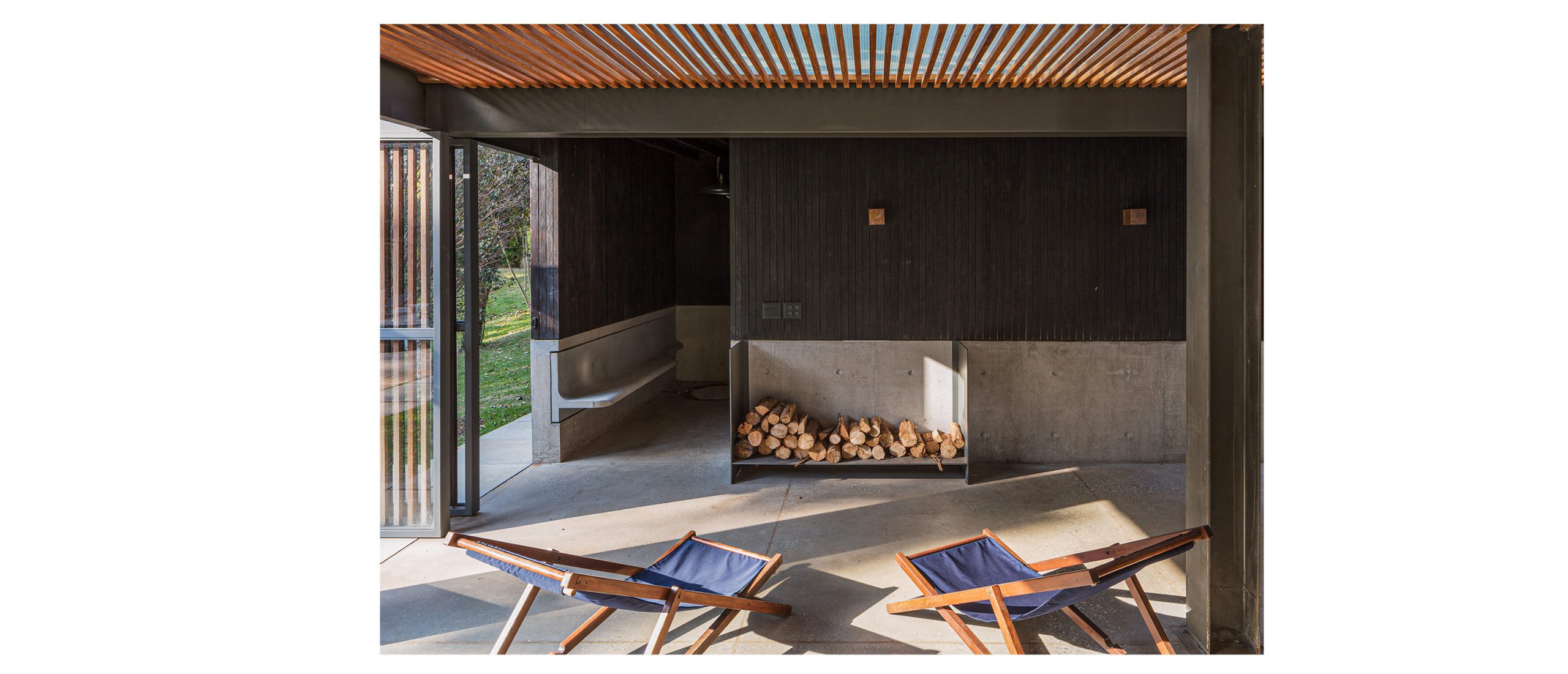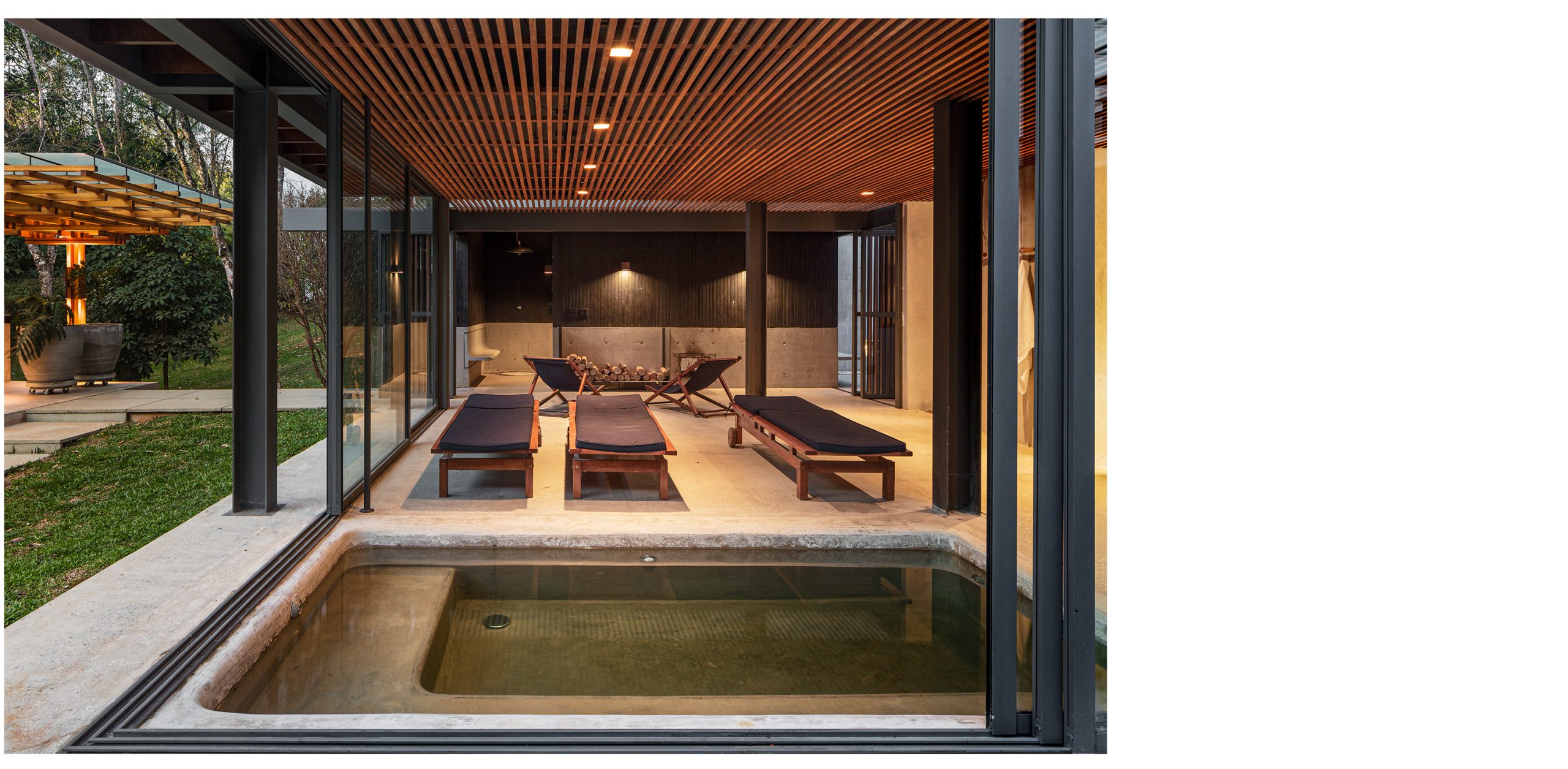 TECHNICAL SPECIFICATIONS
Project's name:  Anexo Ibiuna
Architecture:   METRO ARQUITETOS ASSOCIADOS
Team: Gustavo Cedroni, Martin Corullon, Amanda Amicis, Fabiane Sakai, Rafael Souza e Paula Dal Maso
type: Residencia
Data do projeto: Dezembro, 2018
Complementar: L2C
concrete consulting : Gabriel Regino
constructure: DM Engenharia
Photography: Leonardo Finotti