This project is composed by three structures placed in a 2200 sqm garden, in a residential neighborhood in São Paulo.
The main construction is a pavilion for the exhibition and storage of an important private contemporary and modern Brazilian art collection.
It is a simple volume, with 5.5 m wide by 28 m long, made by two concrete walls and a steel structure as a roof. Besides a central rounded skylight, a gap between the roof and the walls allows for natural lightning. The pavilion has two different floor-to-ceiling heights.
The second structure is a concrete cube that houses a guest room in two levels.
As a complementary structure there is an irregular wooden grid covered by glass, supported by only three steel columns, that covers an area of 80 sqm.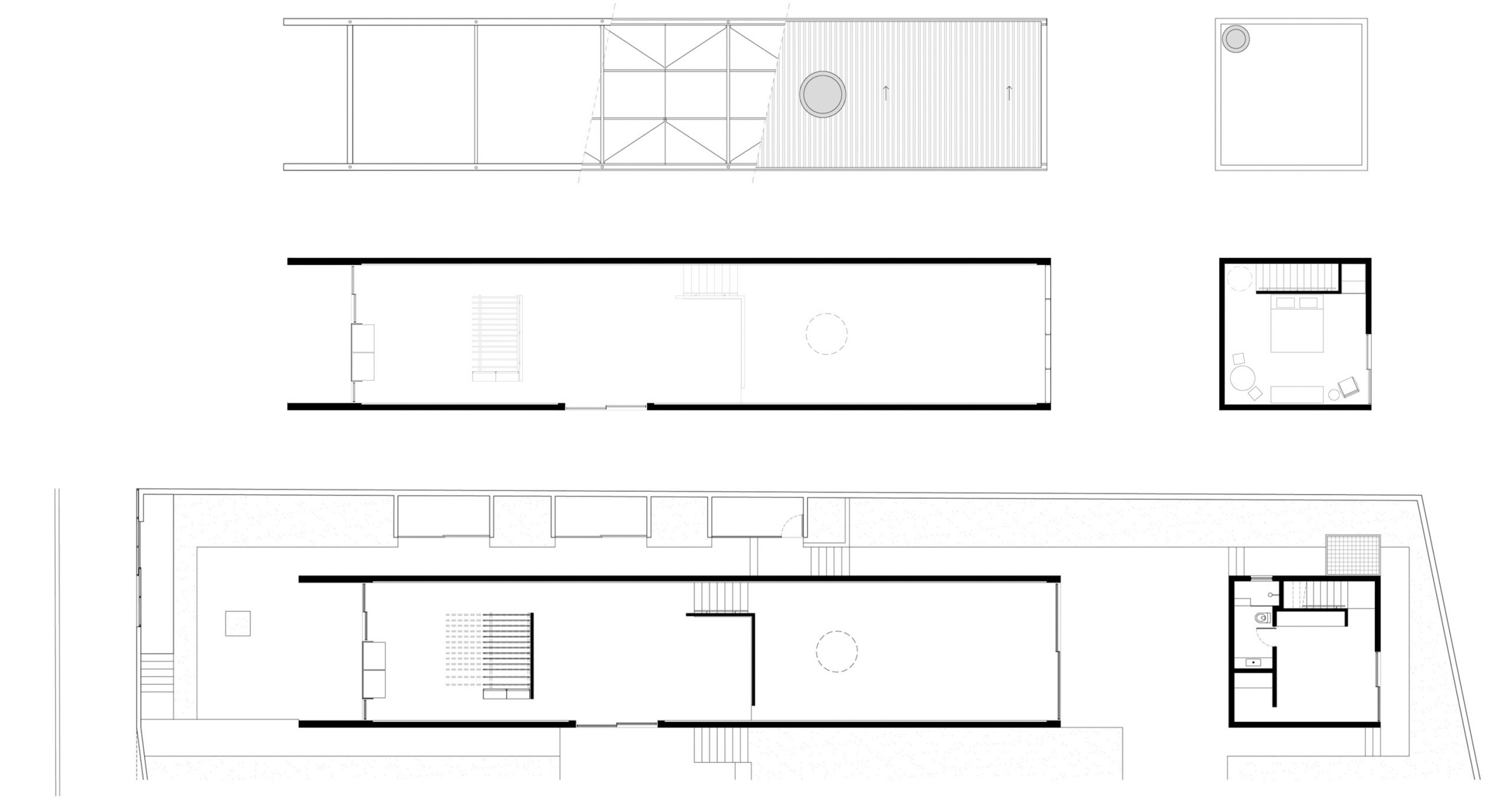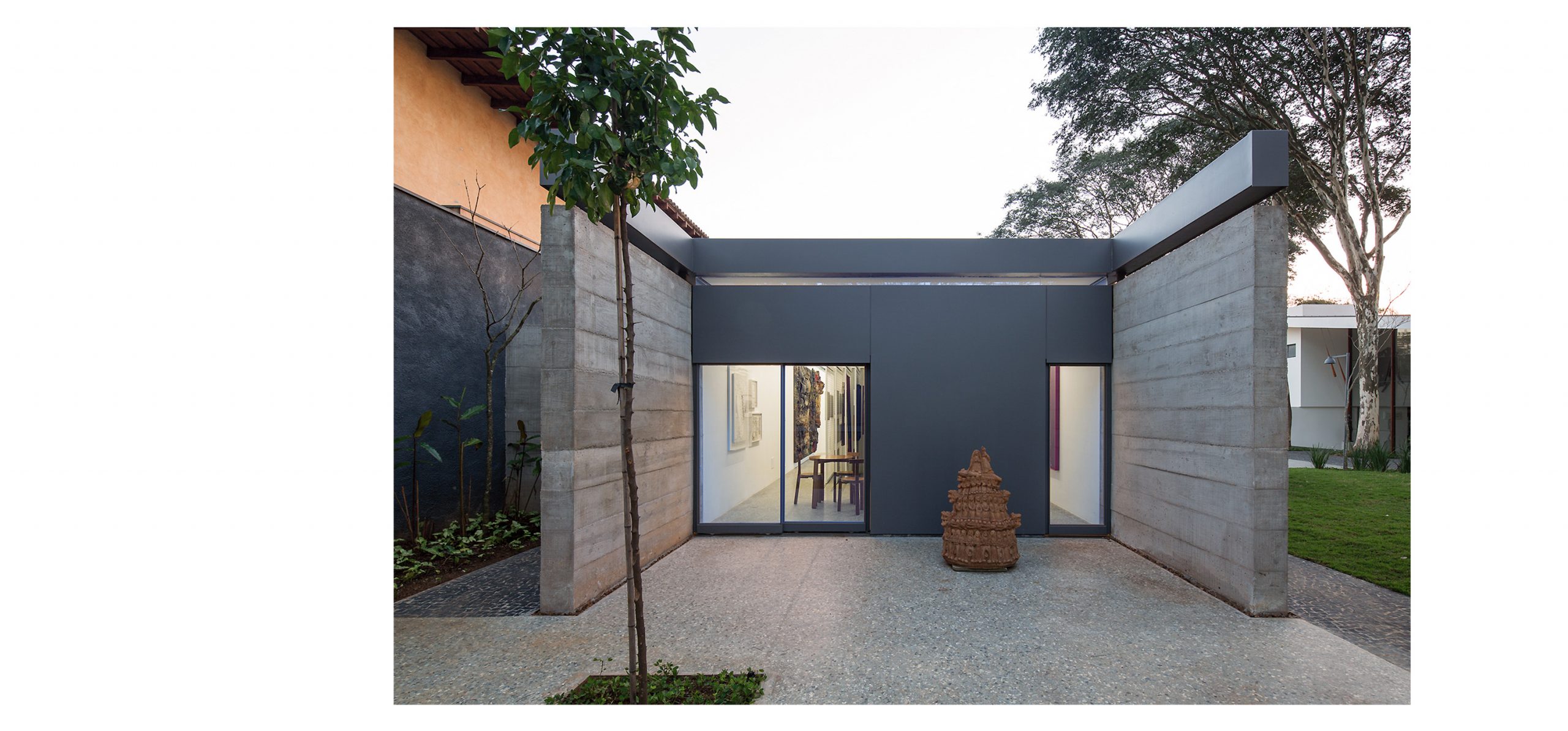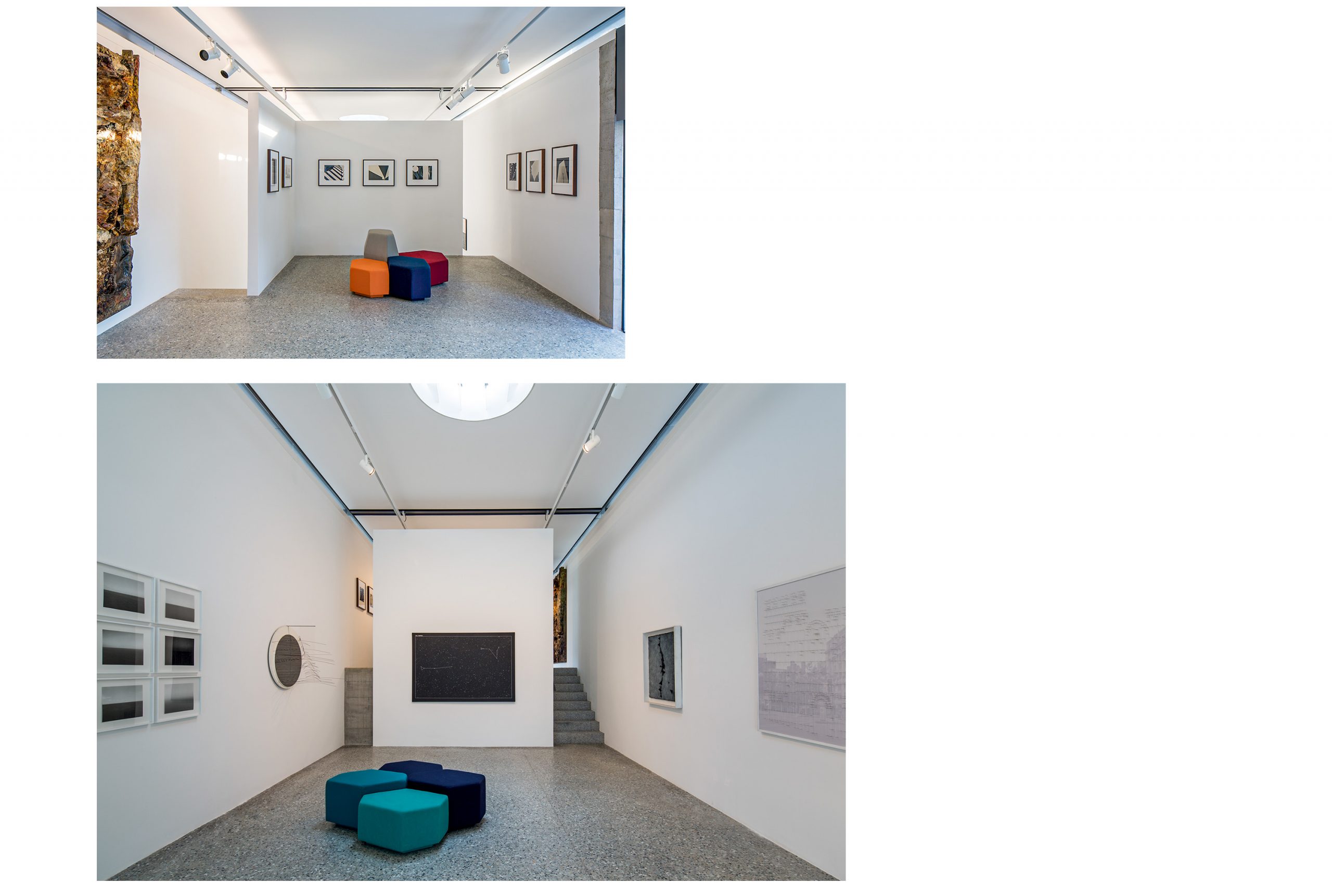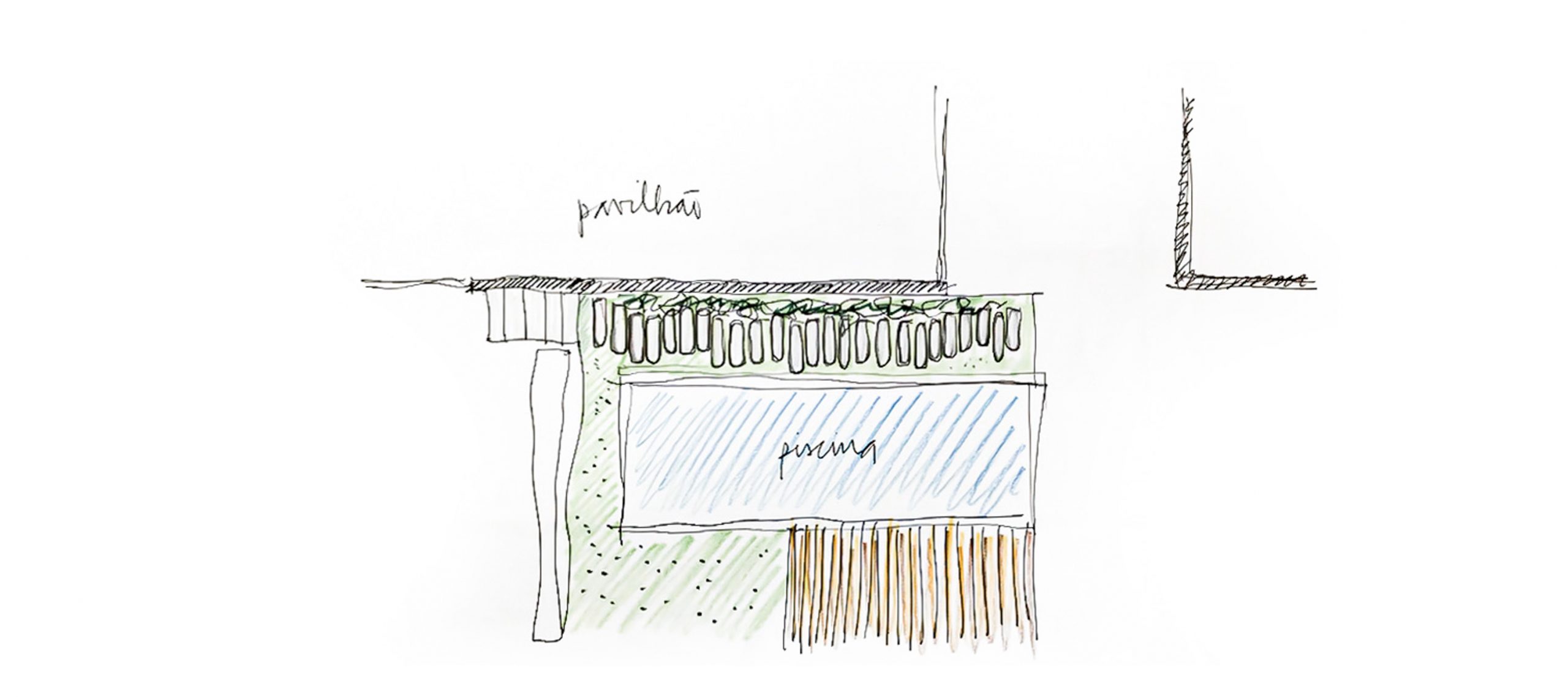 Há também um grid de madeira irregular coberto por vidro, suportada por apenas três pilares metálicos, que cobre uma área de 80 m2.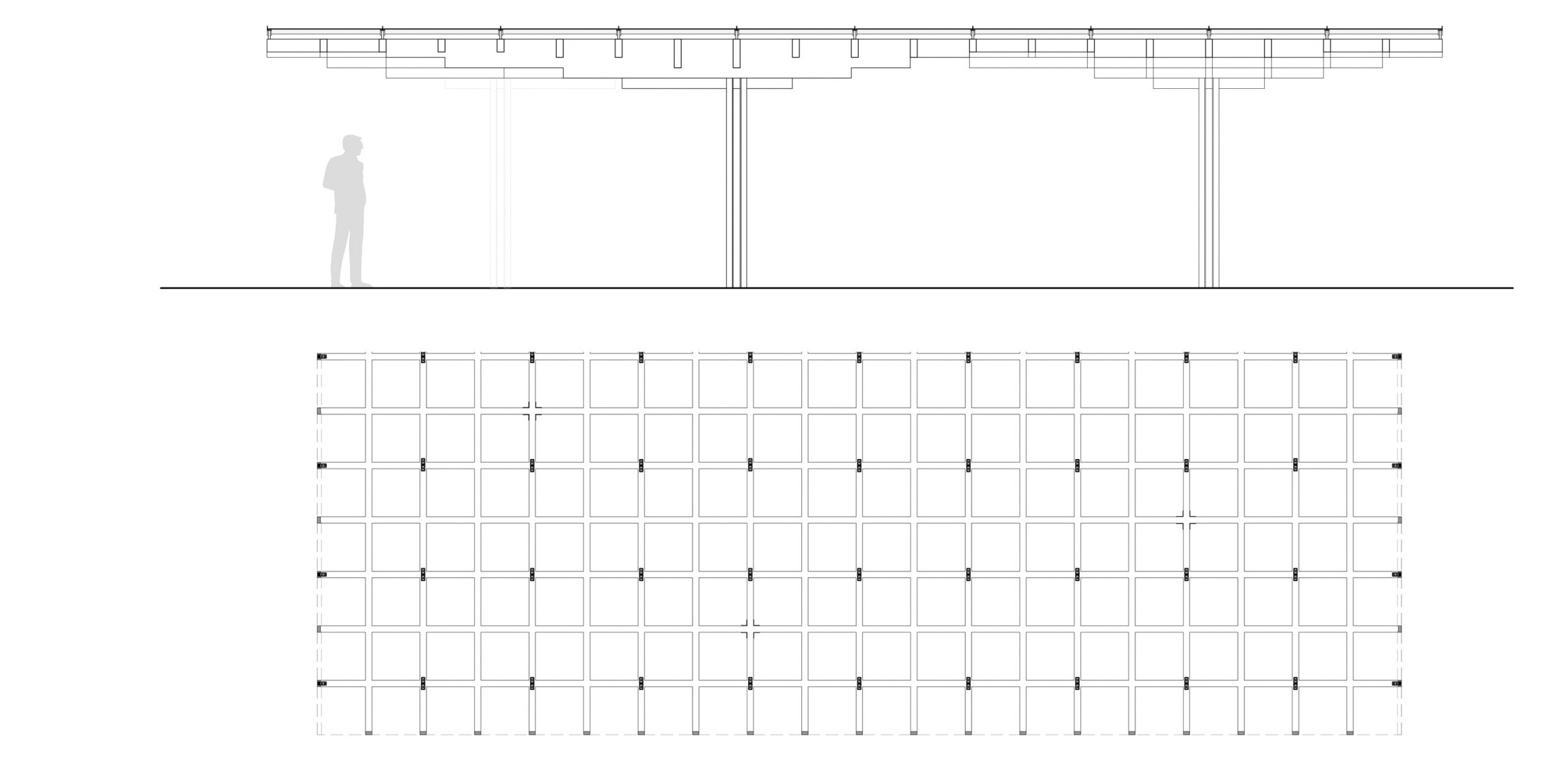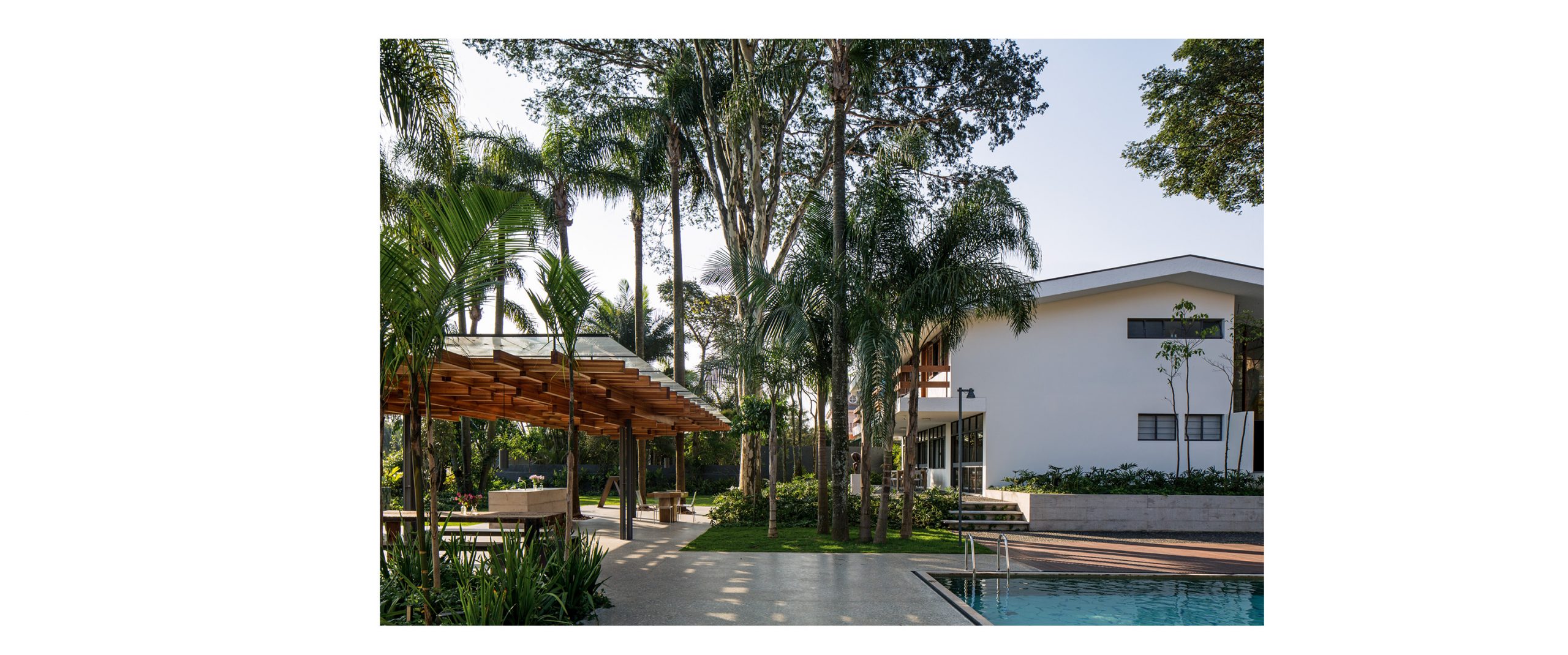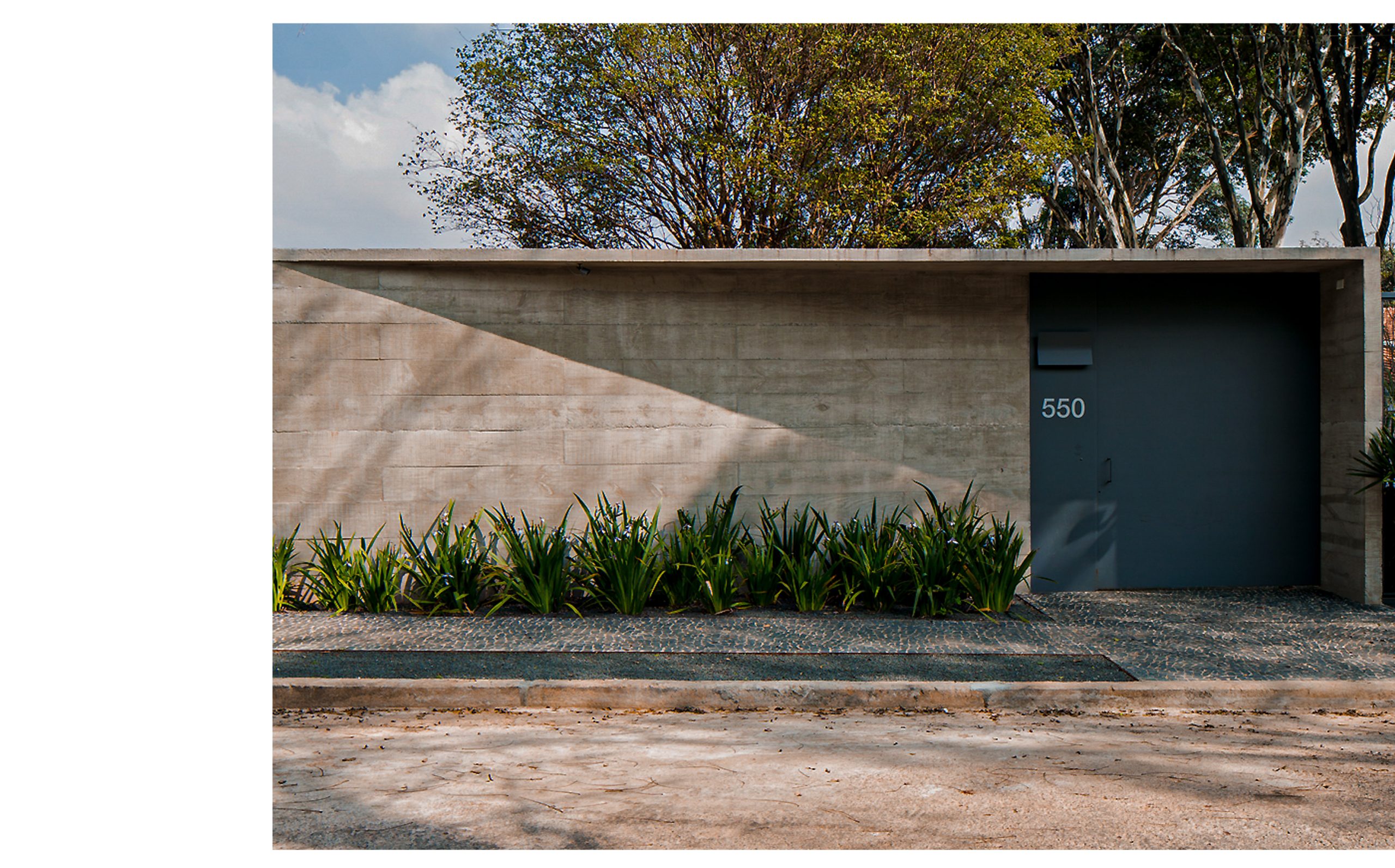 TECHNICAL INFORMATION
Project Start: April 2012
Site Area: 1,020 m²
Constructed Area: 250 m²
Architectural Design: Martin Corullon, Gustavo Cedroni, Anna Ferrari.
Collaborators: Marina Ioshii, Bruno Kim, Francisca Lopes, Isadora Marchi, Luis Tavares, Marcelo E. M. Macedo, Rafael de Sousa.
Engineering: Companhia de Projetos, Eng. Heloisa Maringone.
Timber Structure: Ita Construtora, Eng. Hélio Olga.
Electrical: Sinsmel, Eng. M Lindolfo Batista.
Lighting Design: Lux, Ricardo Heder.
Landscaping: Bonsai, Ricardo Vianna
Project Management: Marcondes Ferraz Engenharia.
Fotos: Leonardo Finotti