In 2012, Hans Ulrich Obrist gave Paulo Mendes da Rocha the commission to design a temporary pavilion next to London´s Serpentine Gallery, amidst a program of ephemeral constructions initiated by Oscar Niemeyer in 2003.
The proposal consists of a metallic structure cylinder suspended from the ground, delimiting a translucid circular enclosure, covered by a conical textile membrane which conducts rain water to the center of the space creating an impluvium, like an inverted Pantheon. The ingenious structural solution foresaw an internal concrete ring that, taking advantage of the indeformability of circular shapes, would hold the ensemble together through gravity´s action alone – traction and compression rings.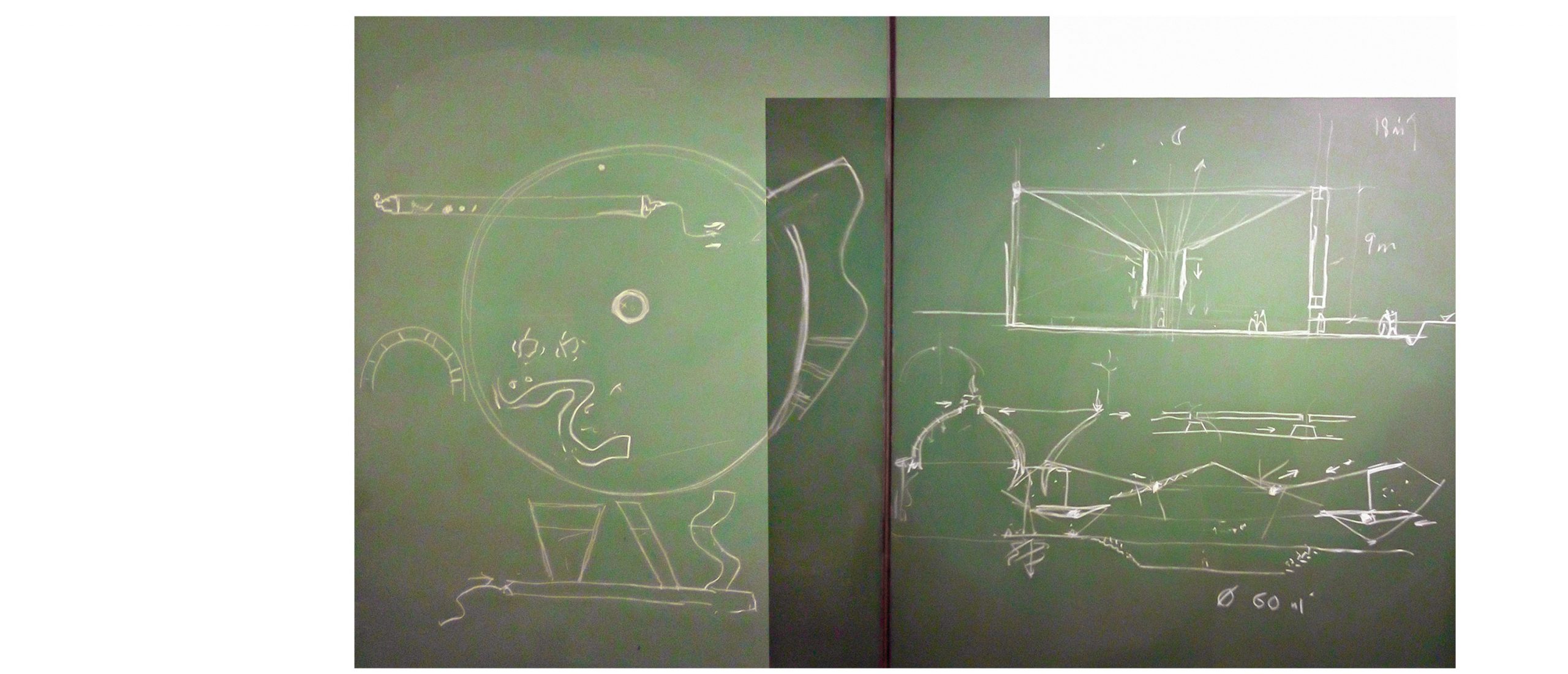 Blackboard sketch by Paulo Mendes da Rocha, illustration the pavilions structural principles, referencing Brunelleschi´s dome, in Florence, and his own Ginásio do Clube Paulistano, in São Paulo.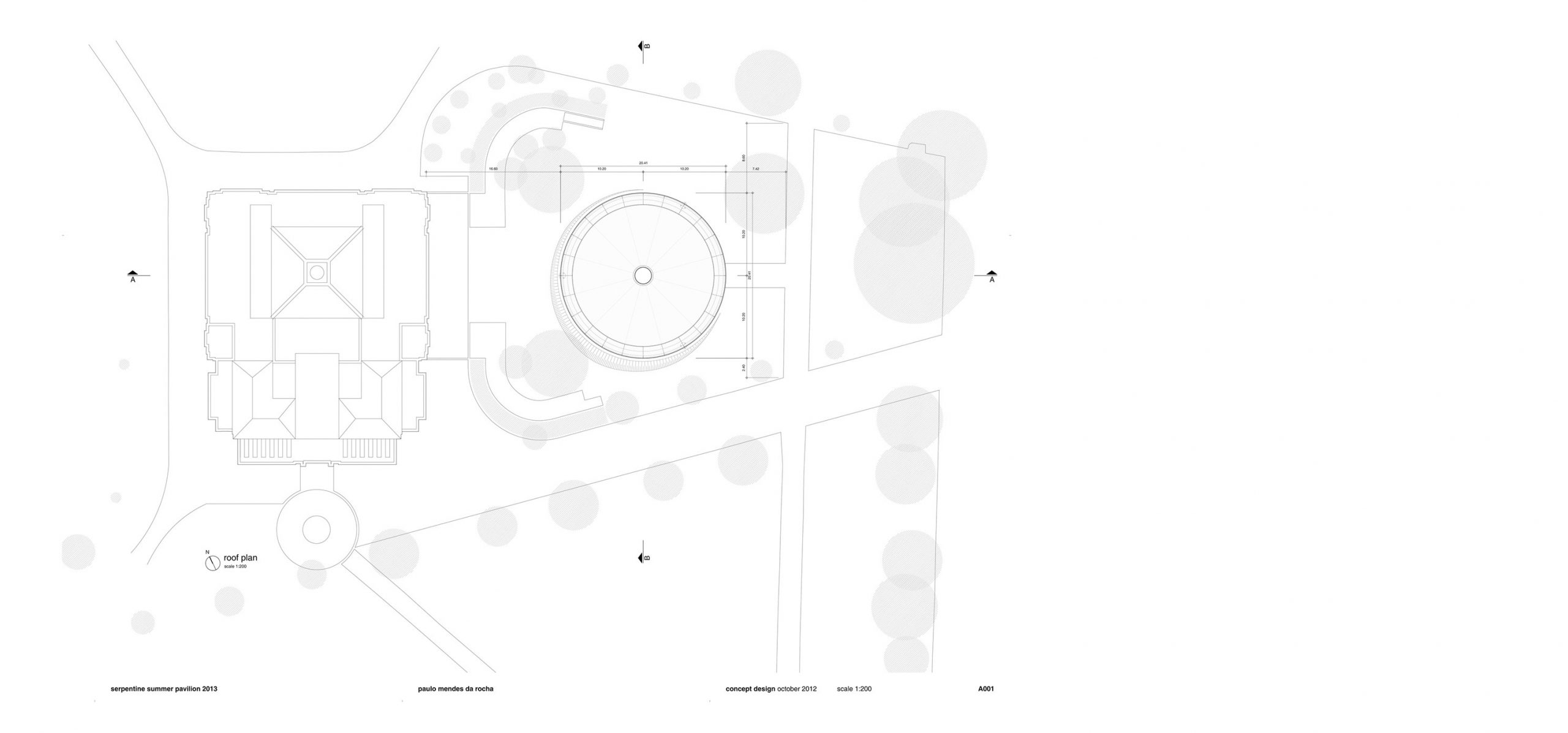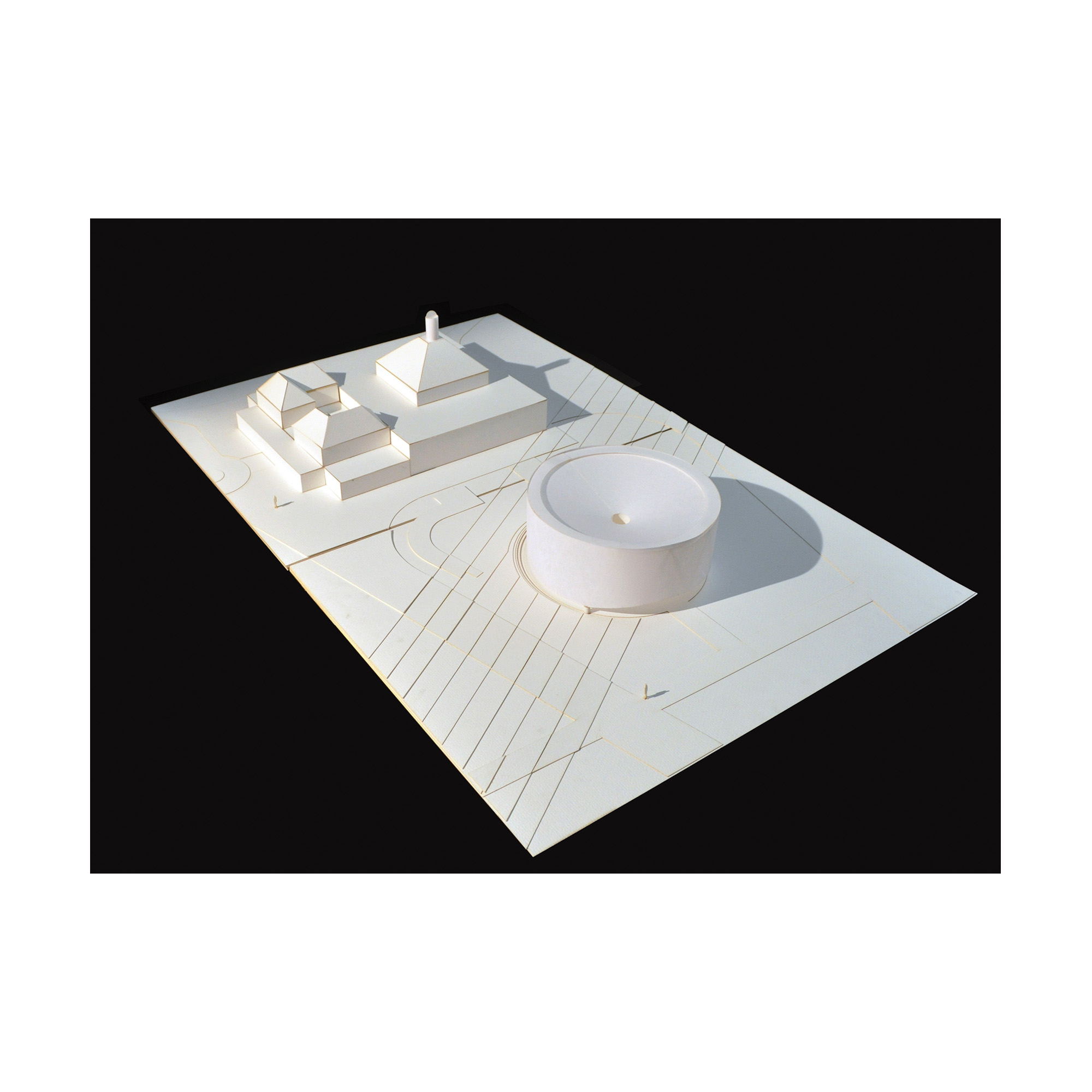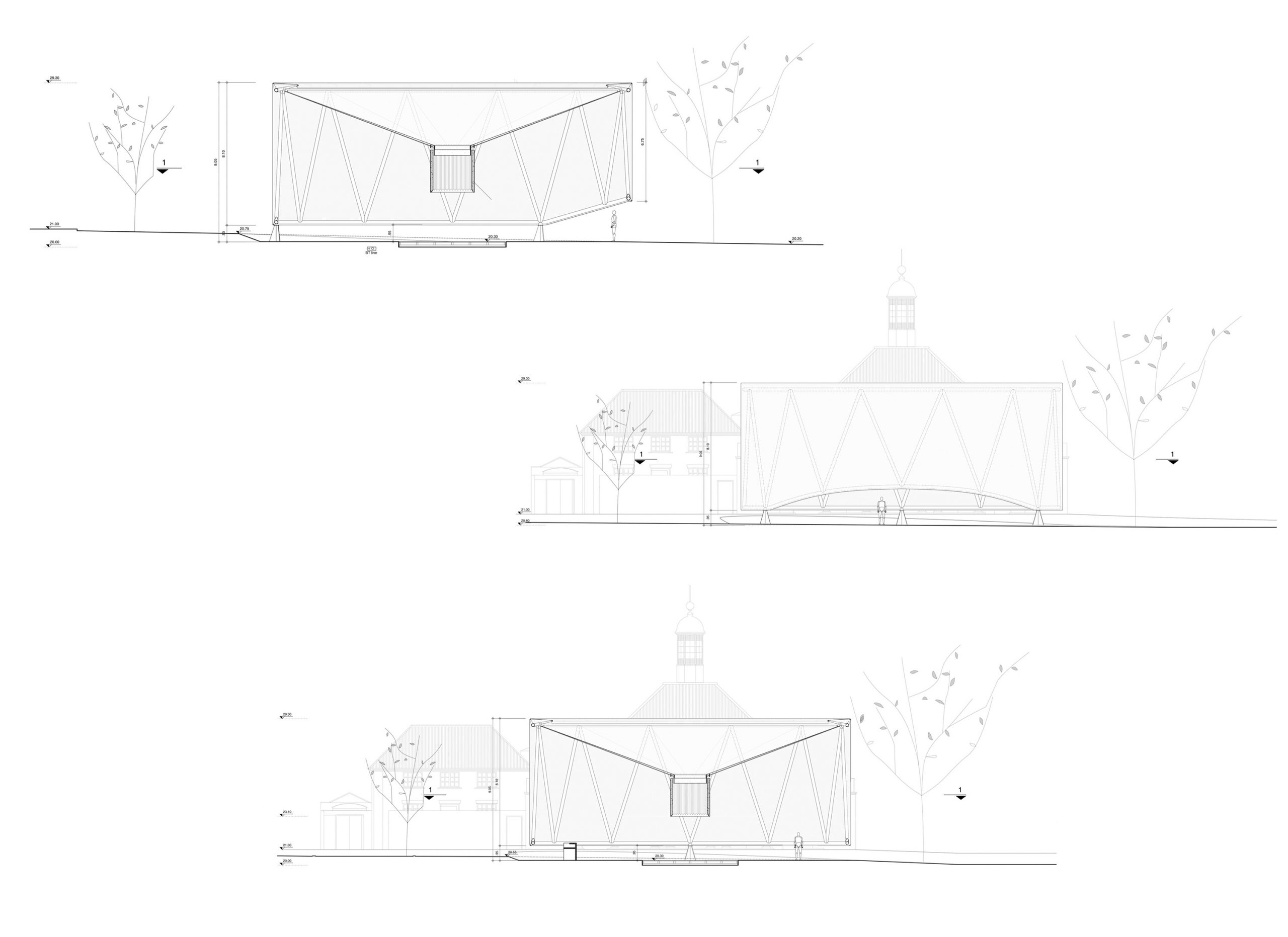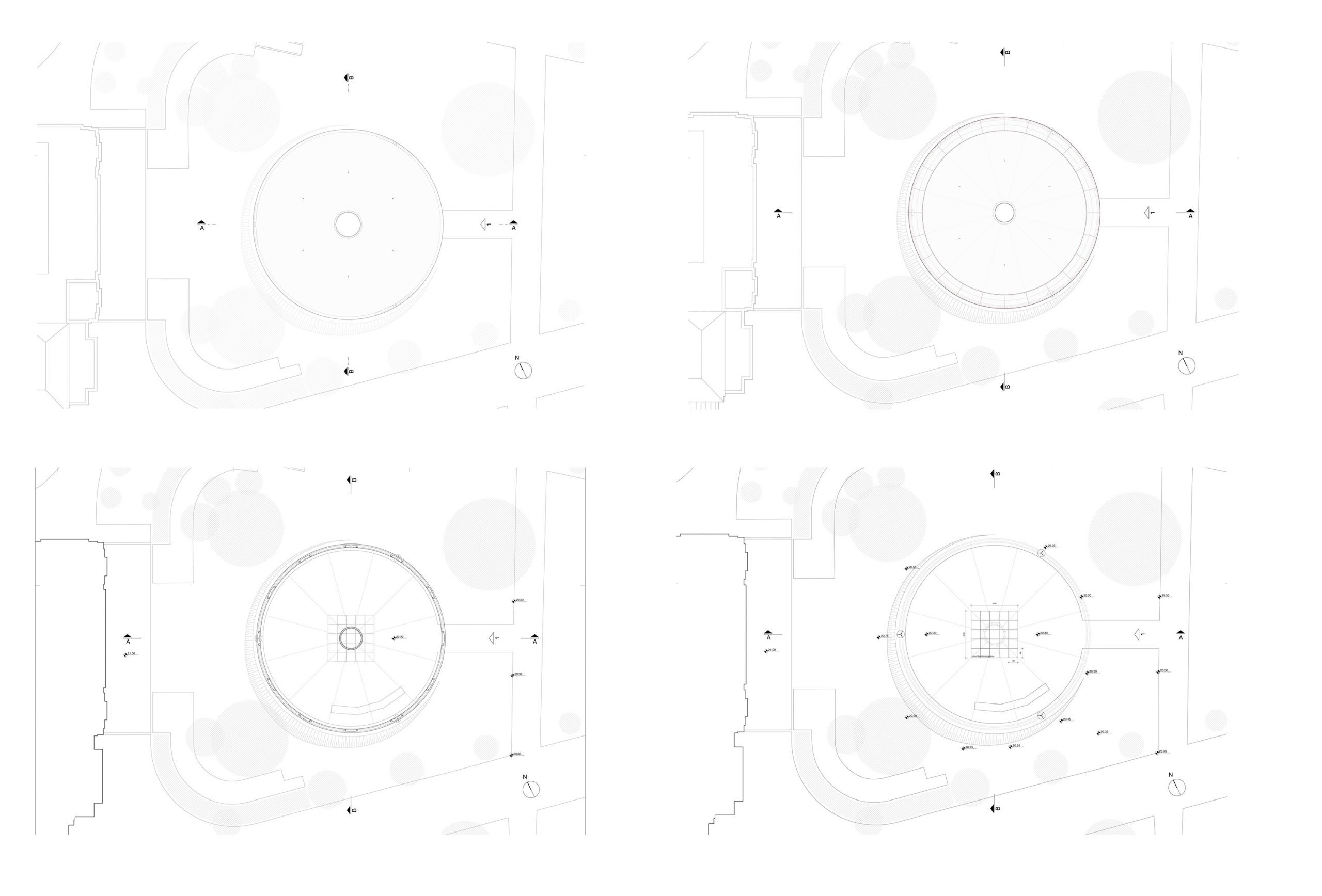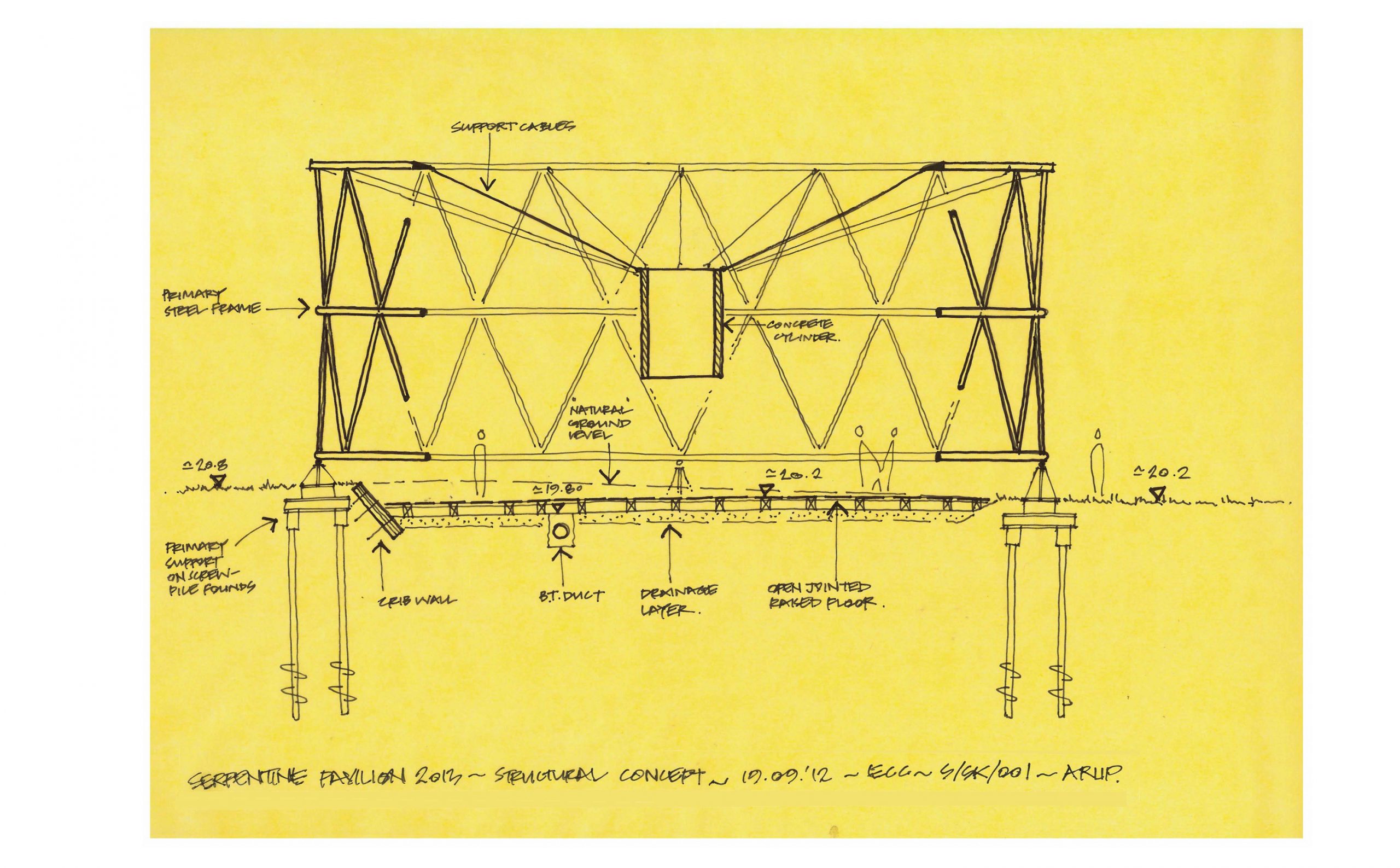 Sketch by Ed Clark, Arup, showing the pre-dimensioning of the technical solution.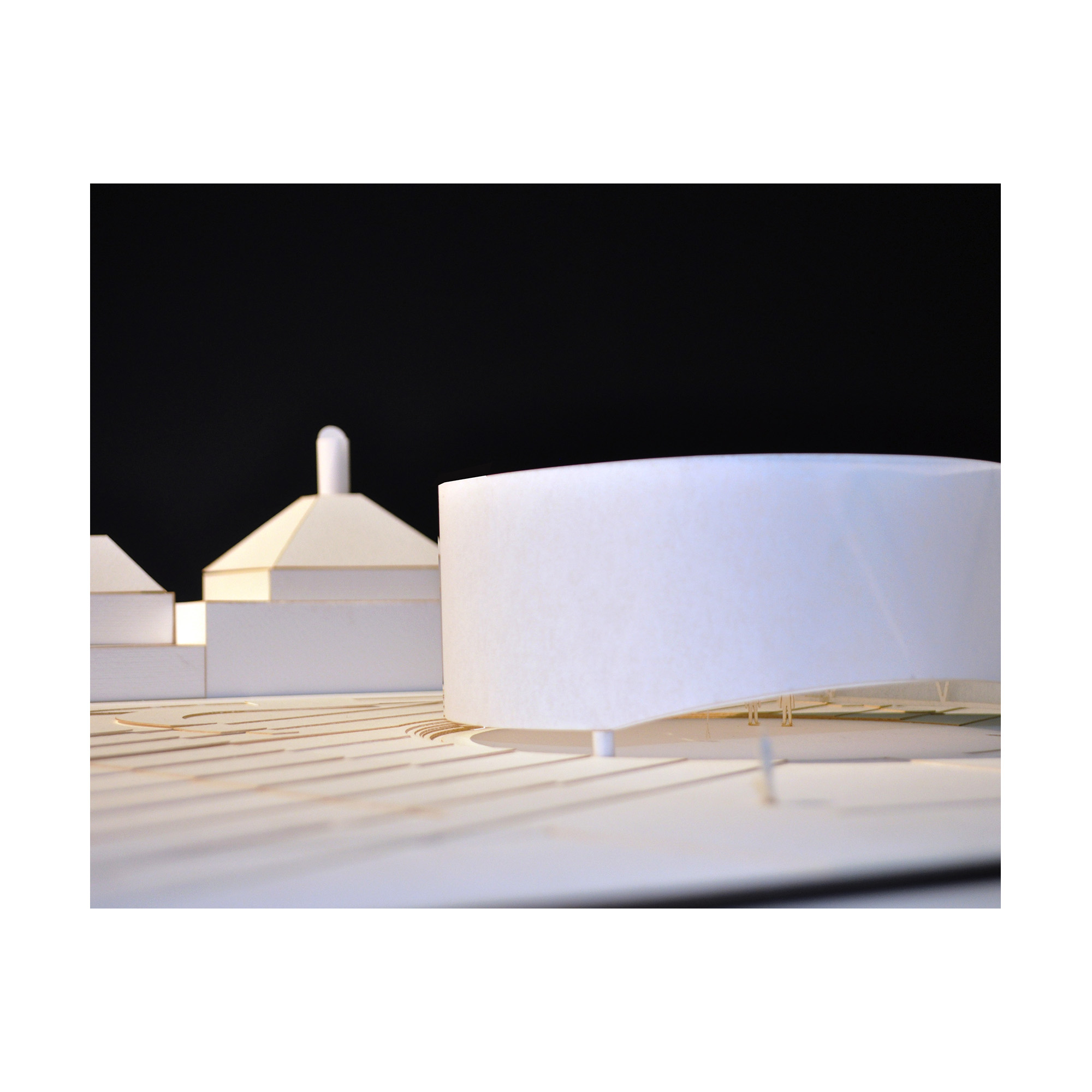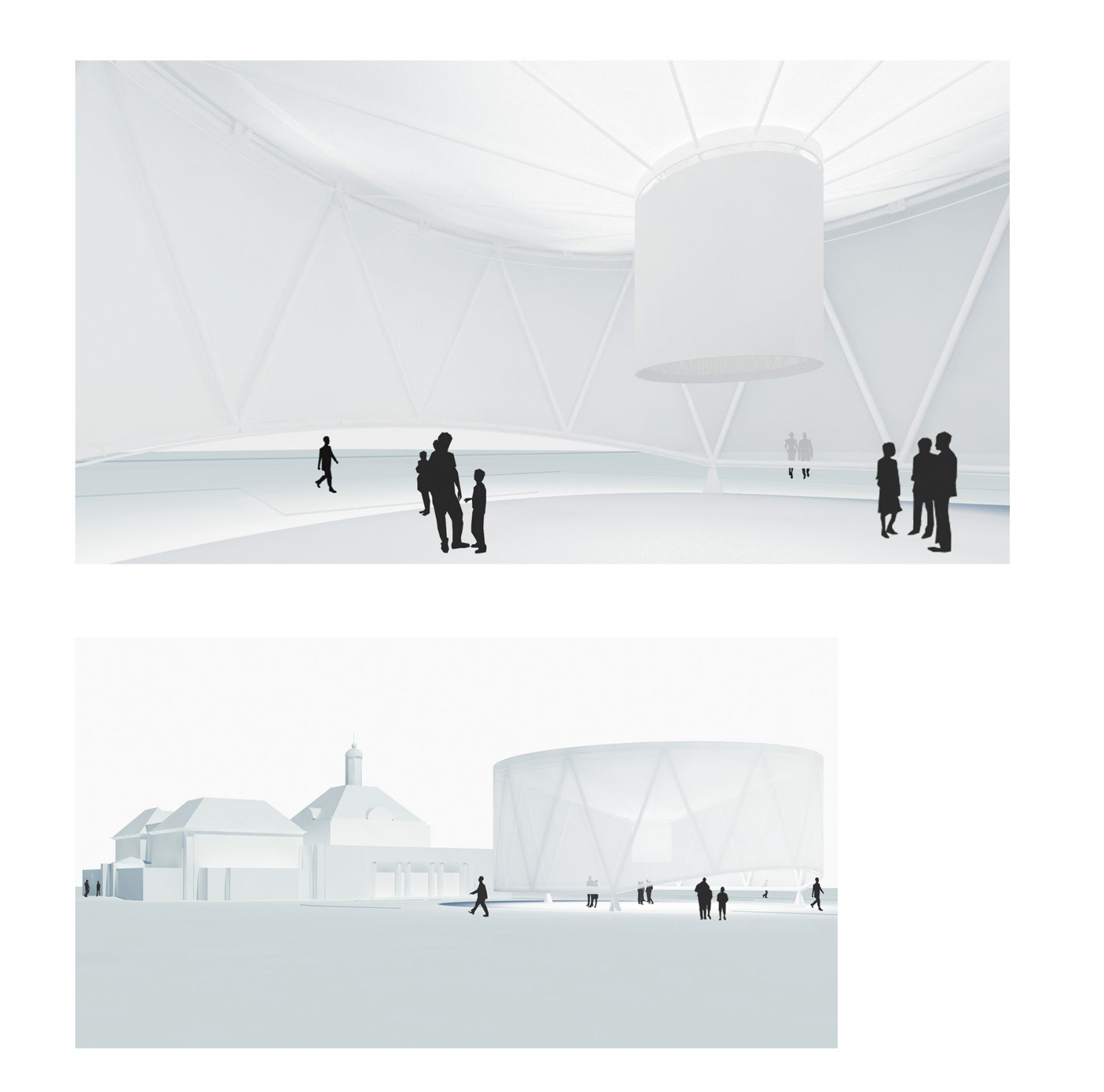 The project was developed alongside local engineering consultants – Arup Consultants – that previously worked with the Serpentine Gallery, and there were discussions about activating the space with a performance with and by the artist Marina Abramovic. The project was suspended in 2013, never coming to fruition.
TECHNICAL SPECIFICATIONS
Architectural design: Paulo Mendes da Rocha
Collaboration: Martin Corullon and Gustavo Cedroni, METRO ARQUITETOS