To make better use of the available space, the Giovanni Bianco office and library project assumes as its conceptual guideline the valorization of the longitudinal axis as the organizer of movement and visuals.
One of the premises was to create different ambiances, achieved through the use of different structural elements: Steel for the offices and wood for the library. Each one of these is situated in a different 140 m2 floor of the same building.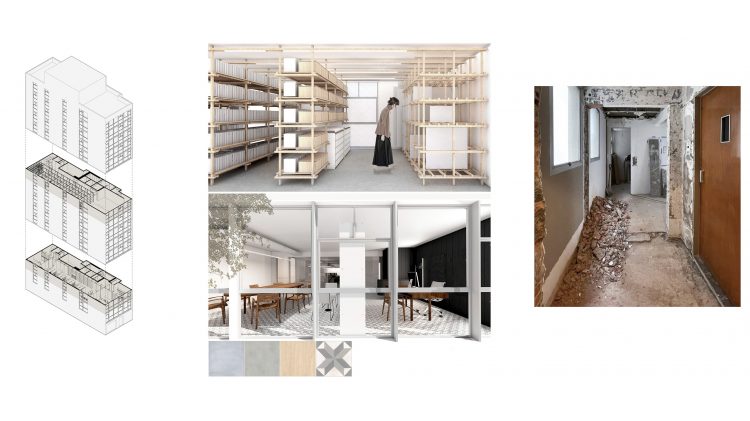 For the office, the design offers an ample and connected space, cadenced by the modular rhythm of the steel shelving that occupies and organizes the workspace. It is composed of rolling panels and mobile shelfs that together offer flexibility for all the different uses that may occur there. The unity of the design is accentuated by the hydraulic tiles that permeate the workspace.

For the library, situated a few floors above, the design combines modular wood pieces to create all the furniture necessary, such as bookshelves, tables, linings, and lighting fixtures. As such, it was possible to design all the elements for the art director's library and atelier using the same system of wooden knots and marine plywood. Attending to the space with beauty and lightness, a modulation was designed with all the loads and dimensions variations necessary, as 8 thousand collection items needed storage.
In both designs few materials were opted for use, since Giovanni's own works would fill the space with color and diverse shapes.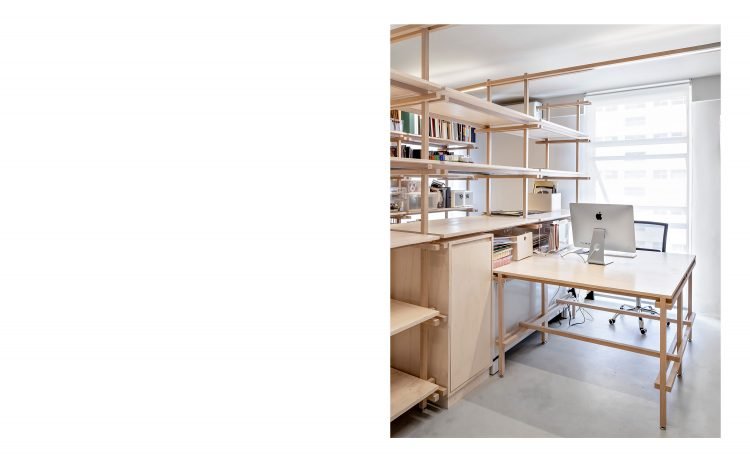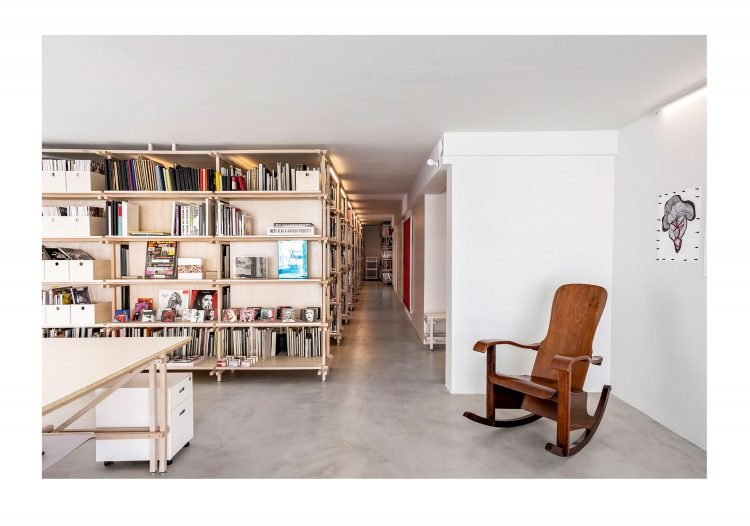 Technical information
Project name: giovanni bianco office and library, 2021
Architecture: METRO ARQUITETOS ASSOCIADOS
Team: Martin Corullon, Gustavo Cedroni, Fabiane Sakai, Amanda Amicis, Thiago Nicoletti.
Type: remodeling and restructuring of pre-existing space
Area: 140m2
Location: São Paulo, Brazil
Date of conclusion: 2020 (office)/2021 (library)
Photographer: Fran Parente