The intent was to create a simple, cohesive environment that avoided internal partitions and allowed a clear view of the store from the street through the use of glazed transparencies. The chosen materials and finishes are common in civil construction – concrete, steel, glass and some tile work – yet they are here differentiated by precise detailing and a consistent demand for perfect finishes.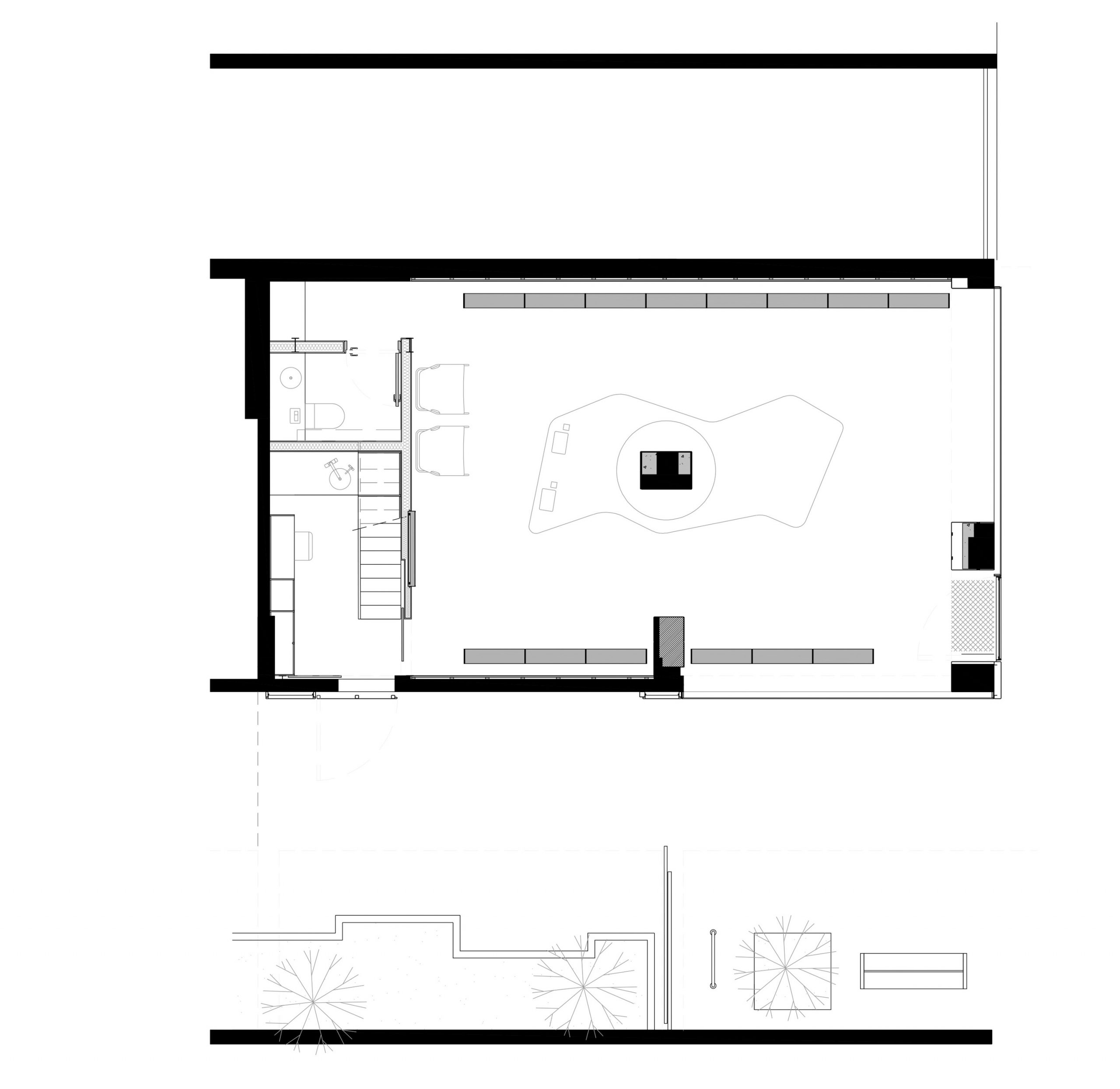 The store has two facades: the primary one facing Rua Oscar Freire and the secondary, slightly longer, facing the access to the neighbouring apartments. Both allow substantial visibility into the store from the street.
The key architectural and commercial focus of the store is the central counter, made of polished exposed concrete. This is cast in situ and cantilevered from a central column via a painted steel cylinder. This circular element also contains within it two small water sources which serve as the product testing area.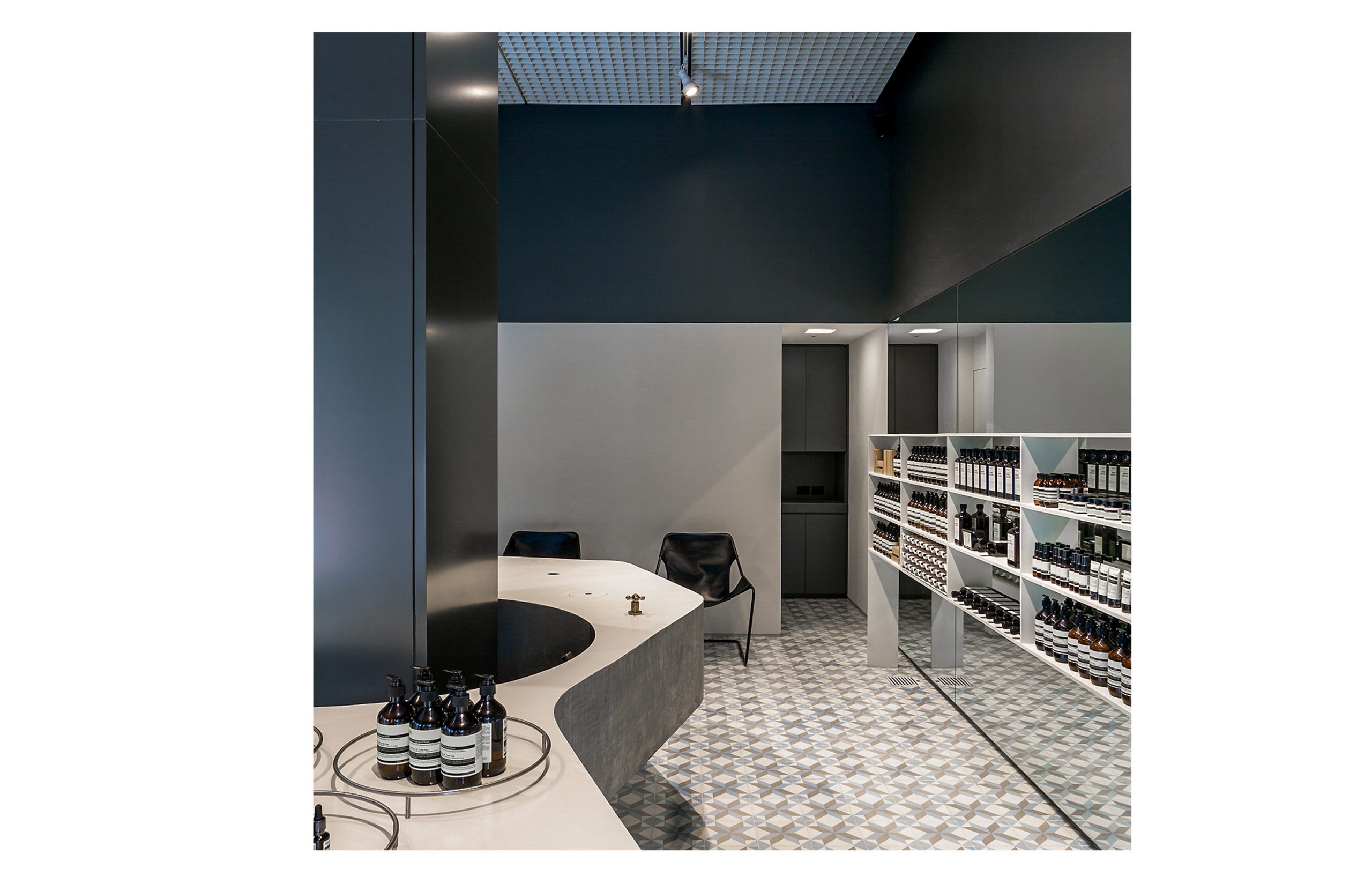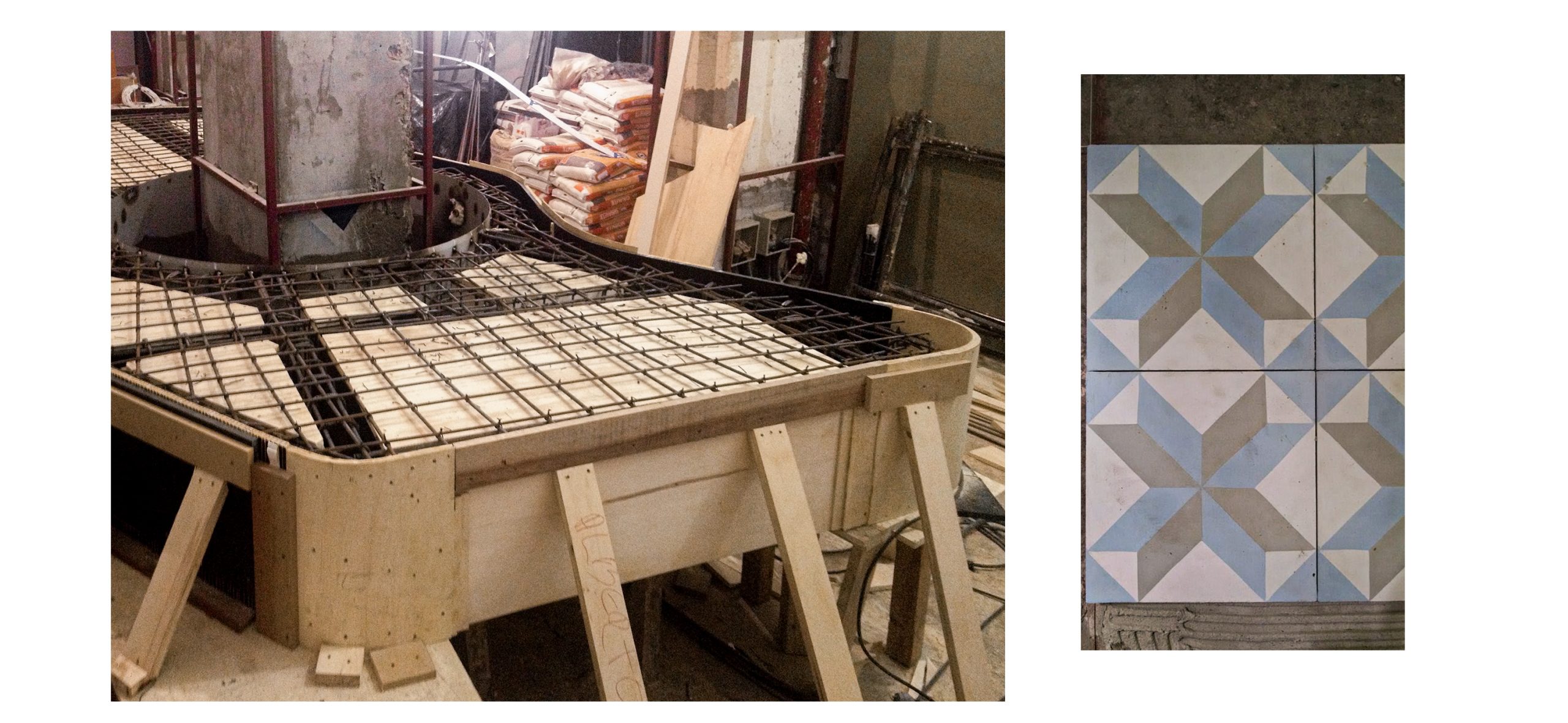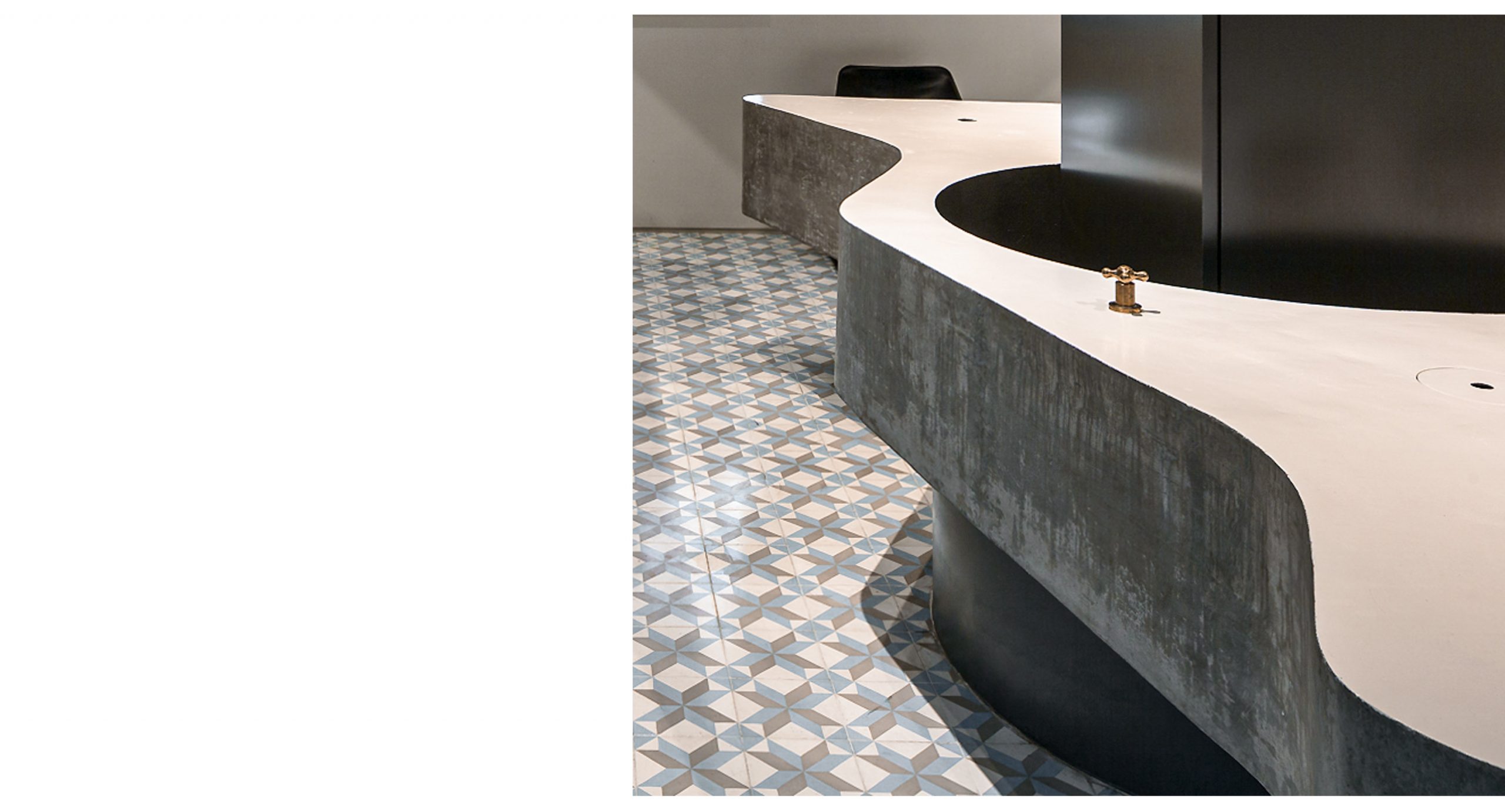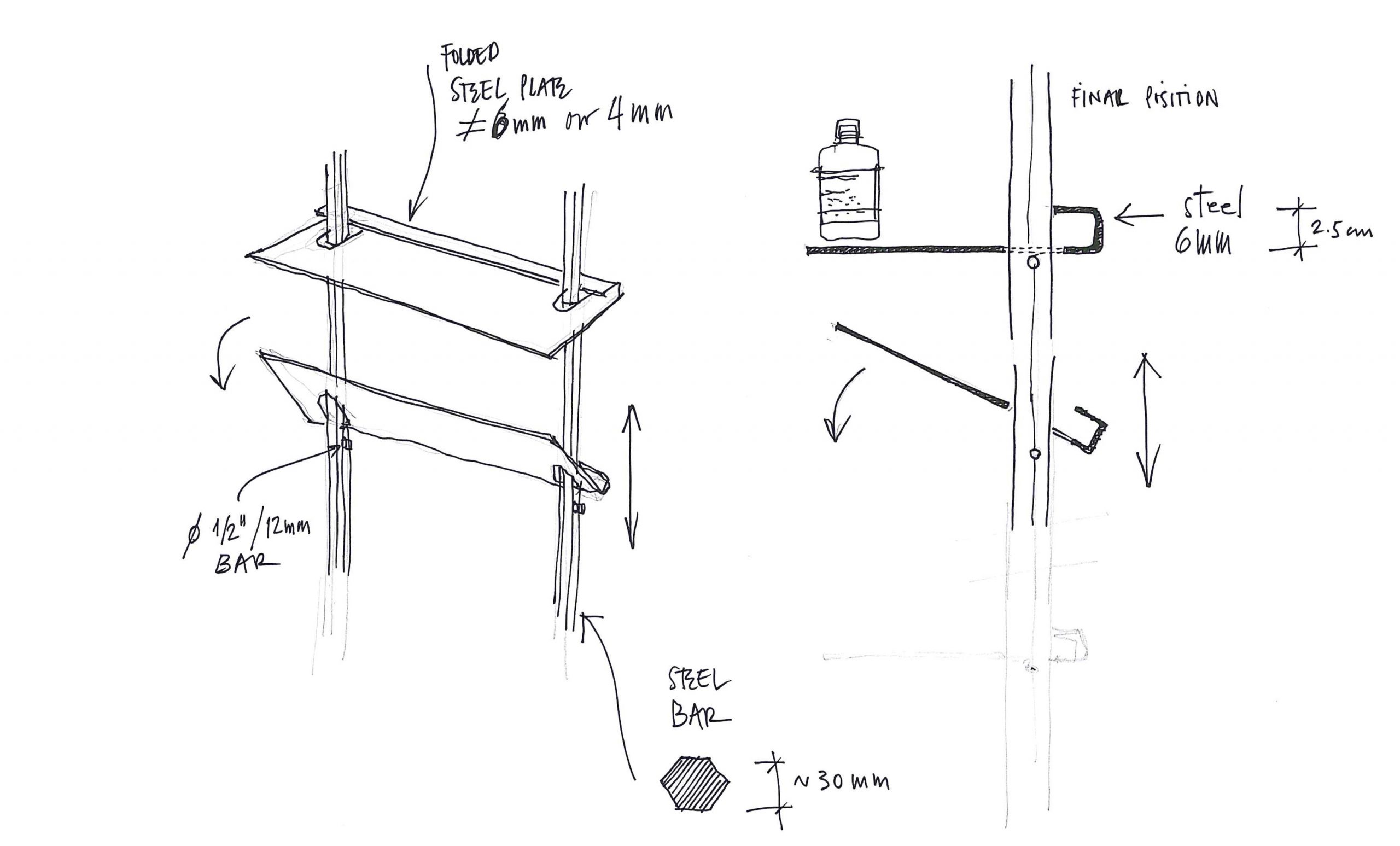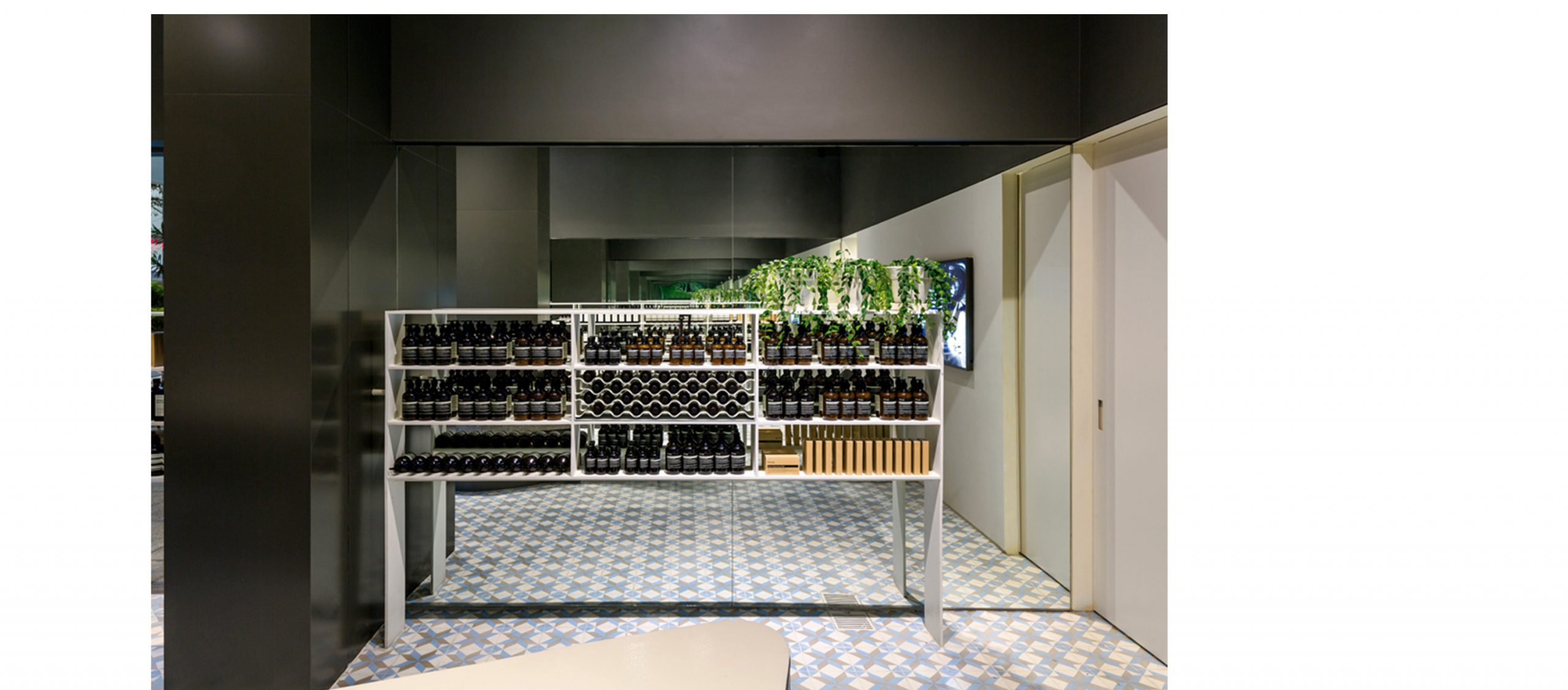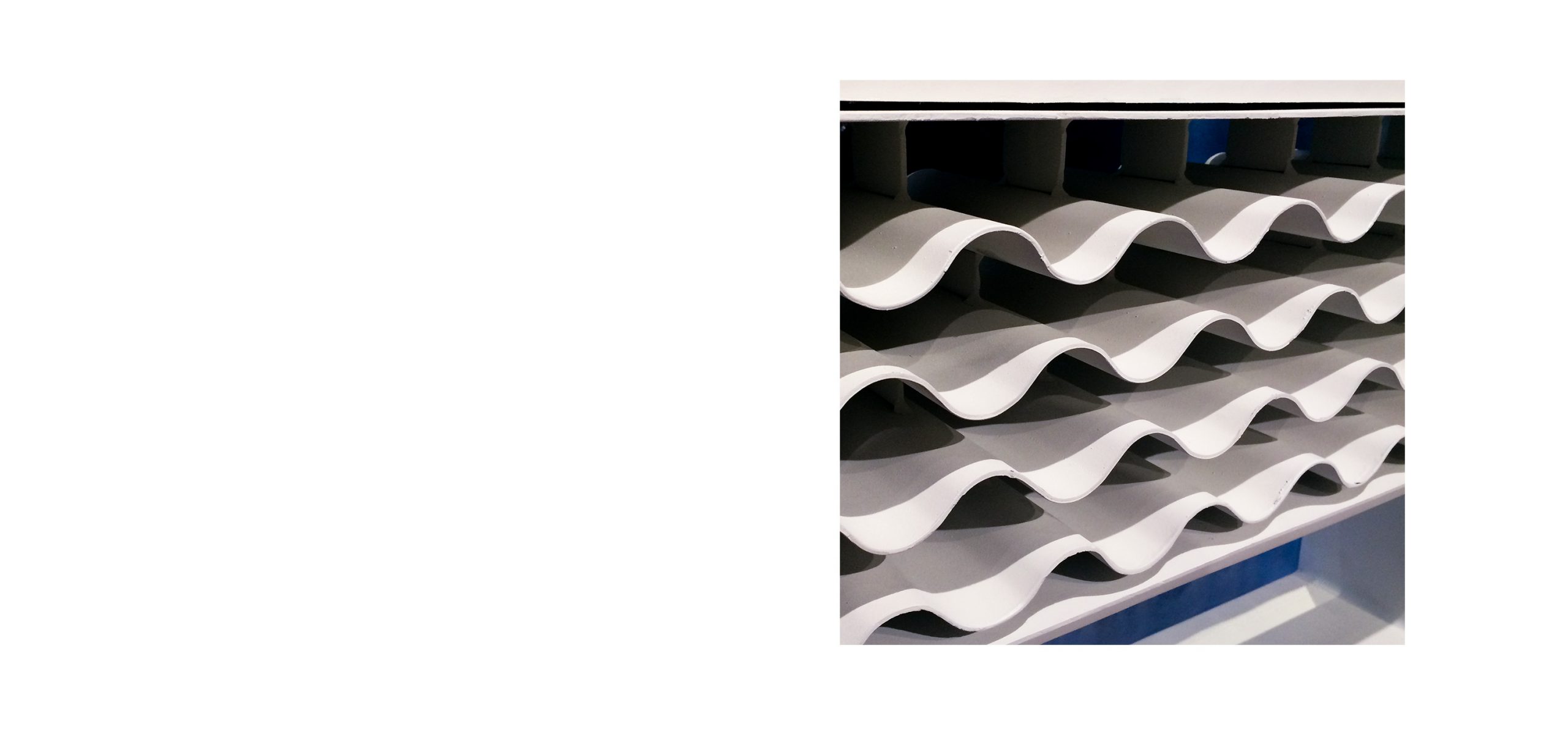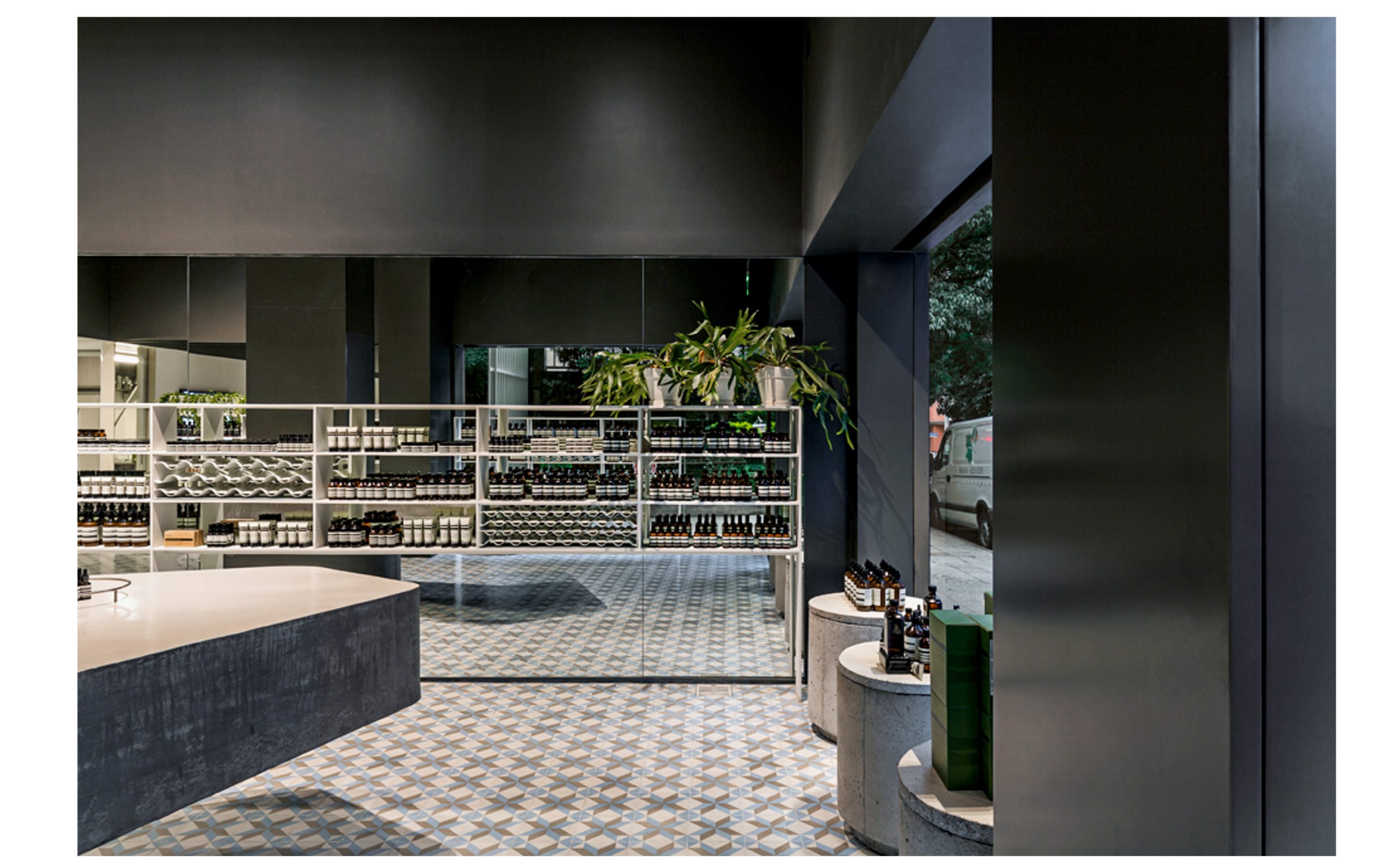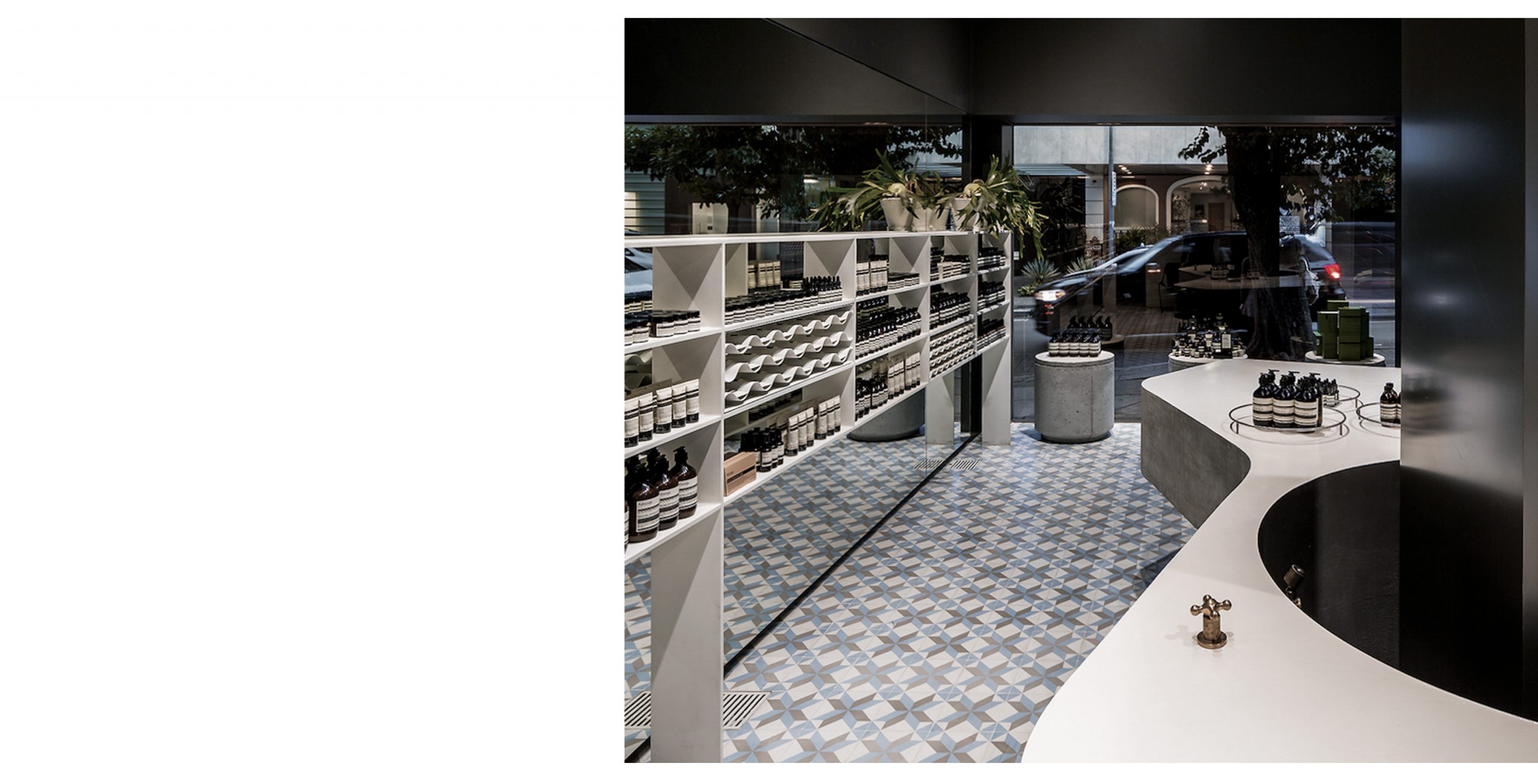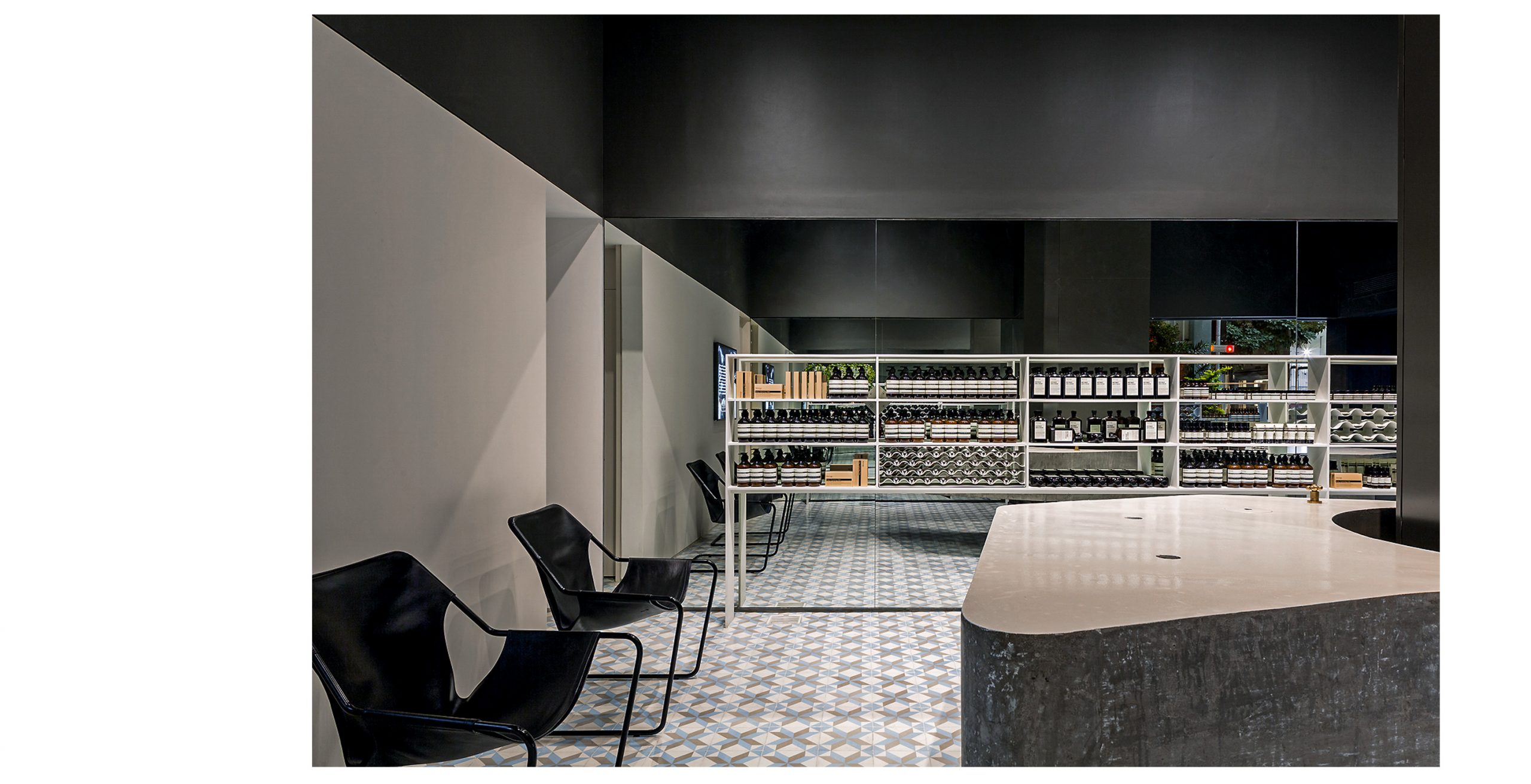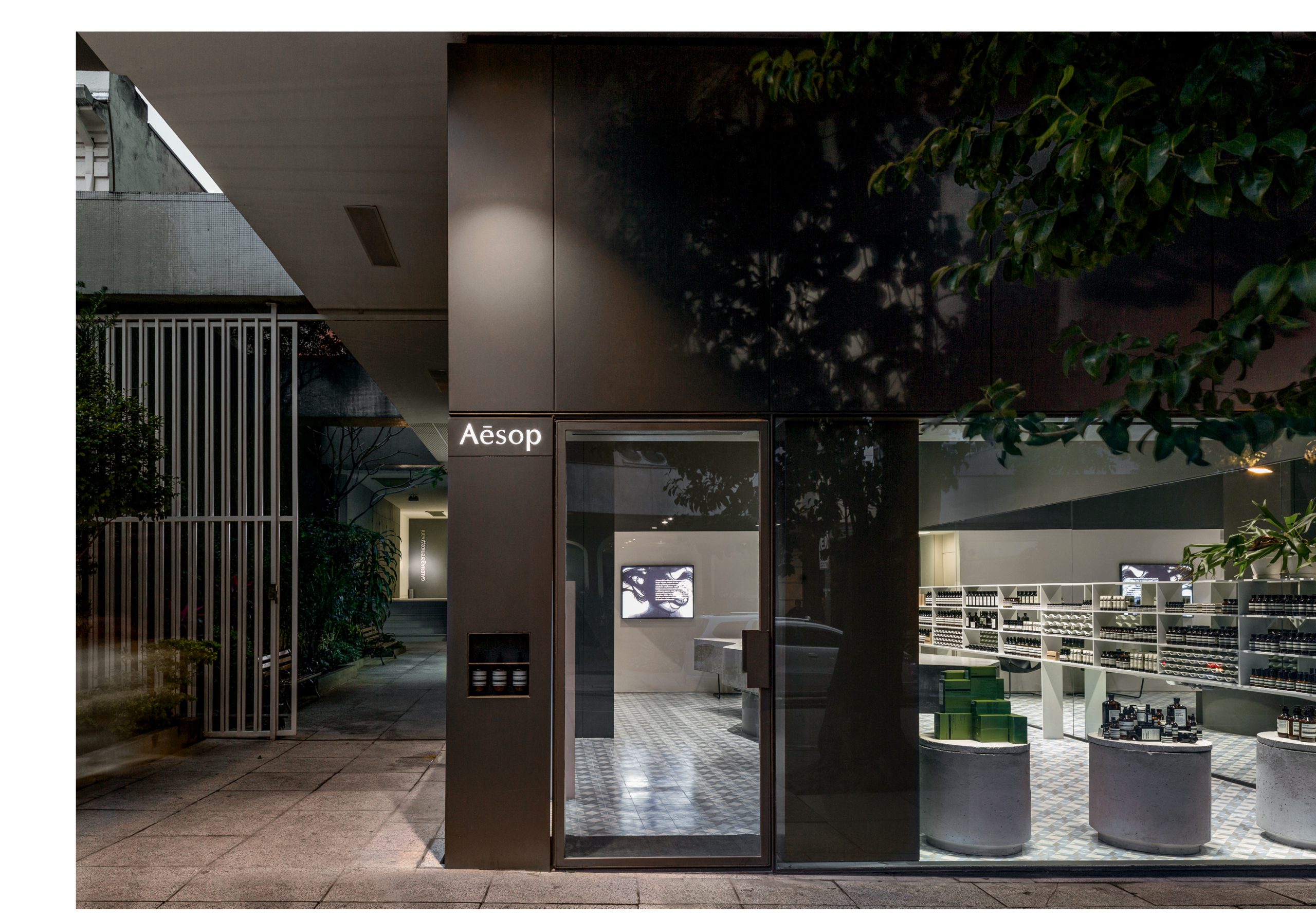 TECHNICAL INFORMATION
Project Start: February 2014
Site Area: 100m²
Construction Area: 100 m²
Design Development: Paulo Mendes da Rocha, Martin Corullon, Gustavo Cedroni, Helena Cavalheiro, Marina Ioshii, Rafael de Sousa, Marina Pereira, Isadora Schneider, Marina Cecchi.
Structural Design: INNER
Foundations: GDPE
Electrical Installations: PKM
Plumbing: Usina
Mechanics: EPT
Acoustics: Harmonia
Sound System: SVA
Lighting Design: Lux, Ricardo Heder
Contractor: Lock Engenharia.
Fotografias: Leonardo Finotti