The house consists of two stacked volumes. The larger ground floor volume embraces the domestic program, and the upper contains an office. The former is a linear form, which incorporates all wet areas; two bathrooms, a kitchen and laundry room. This main volume stretches the length of the site, running parallel to the lateral border, and demarcating the extent of the terrain.


The main areas of the house, living room and bedrooms, open up towards the garden separated from the wet areas by a corridor. An elevated deck, 45cm above the ground level, allows the front of the house to be used as a comfortable seating area facing the garden.
The entire structure of the house is made of reinforced concrete, with floors and roofs of solid slabs with the later supported by an additional inverted beam. The external envelope is made of concrete, glass and timber panels.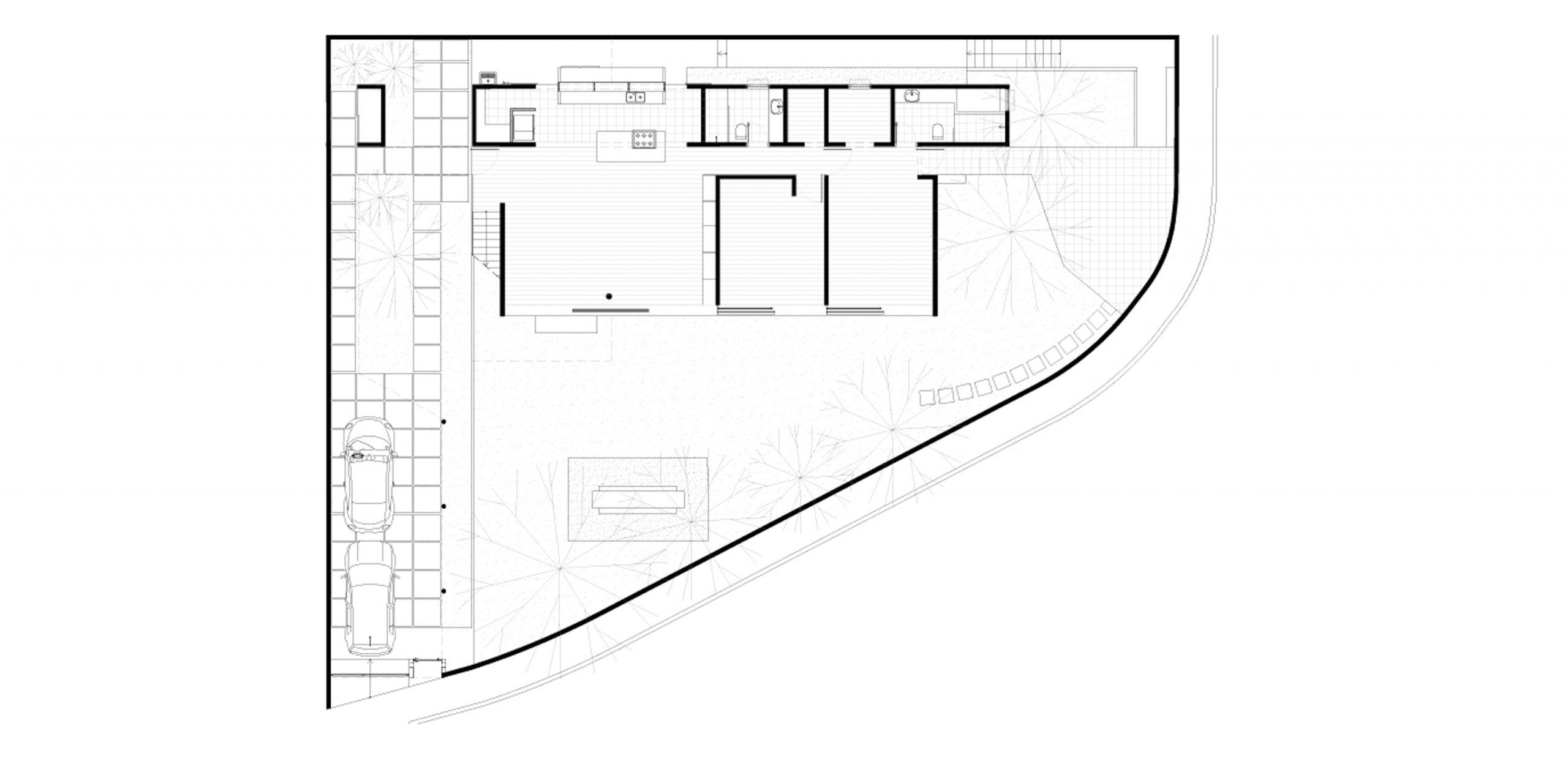 The upper floor which houses the office, consists of a lighter construction, made out of steel paneling and with a metal structure.
A cantilever on both extremities and the narrow break between the floor beam and the roof slab accentuate the idea of two independent volumes. The stairway is the element that unites both of these volumes, even if positioned on the outside of the house. This makes it possible to go up and down without the need for going inside the house.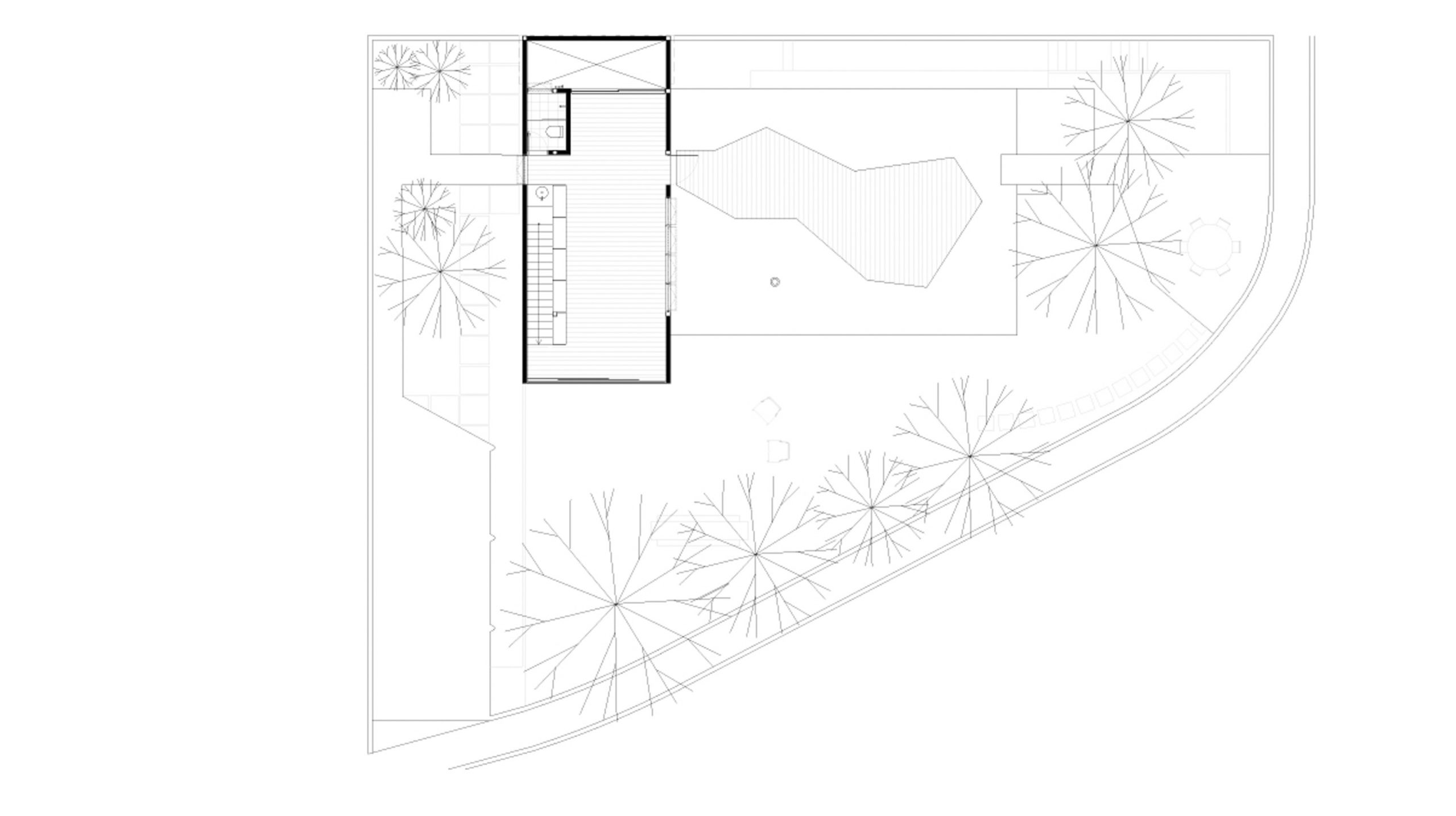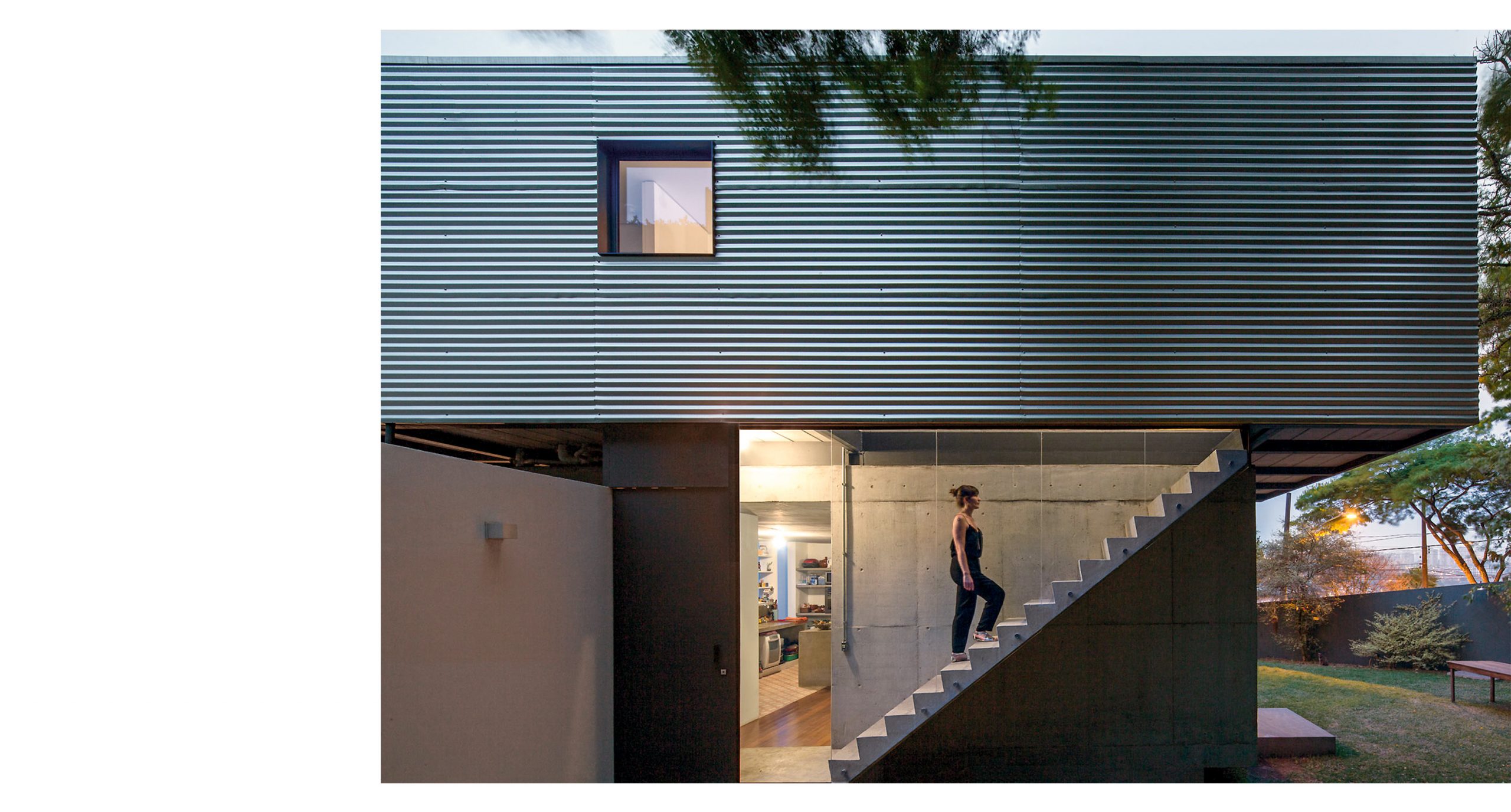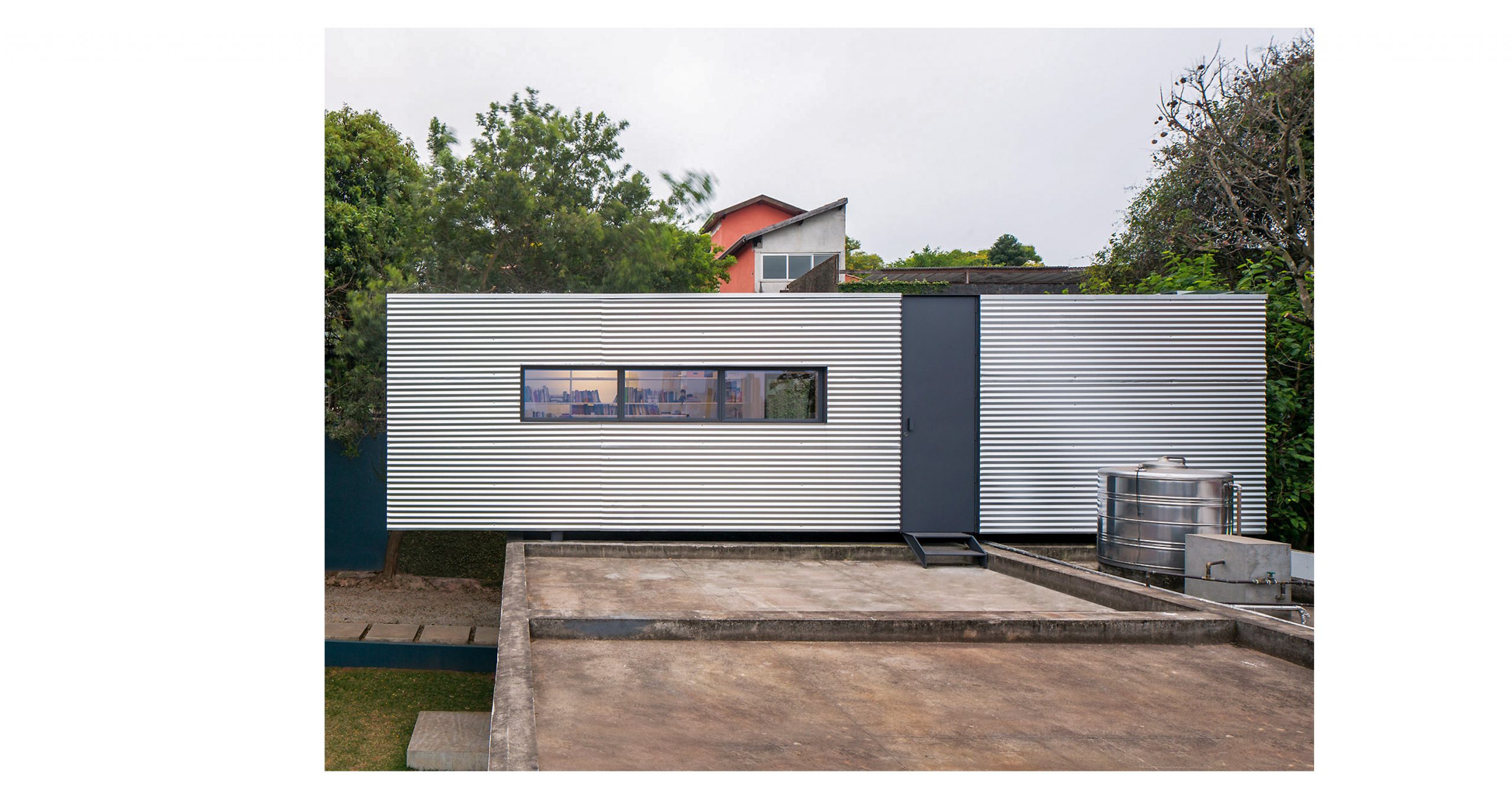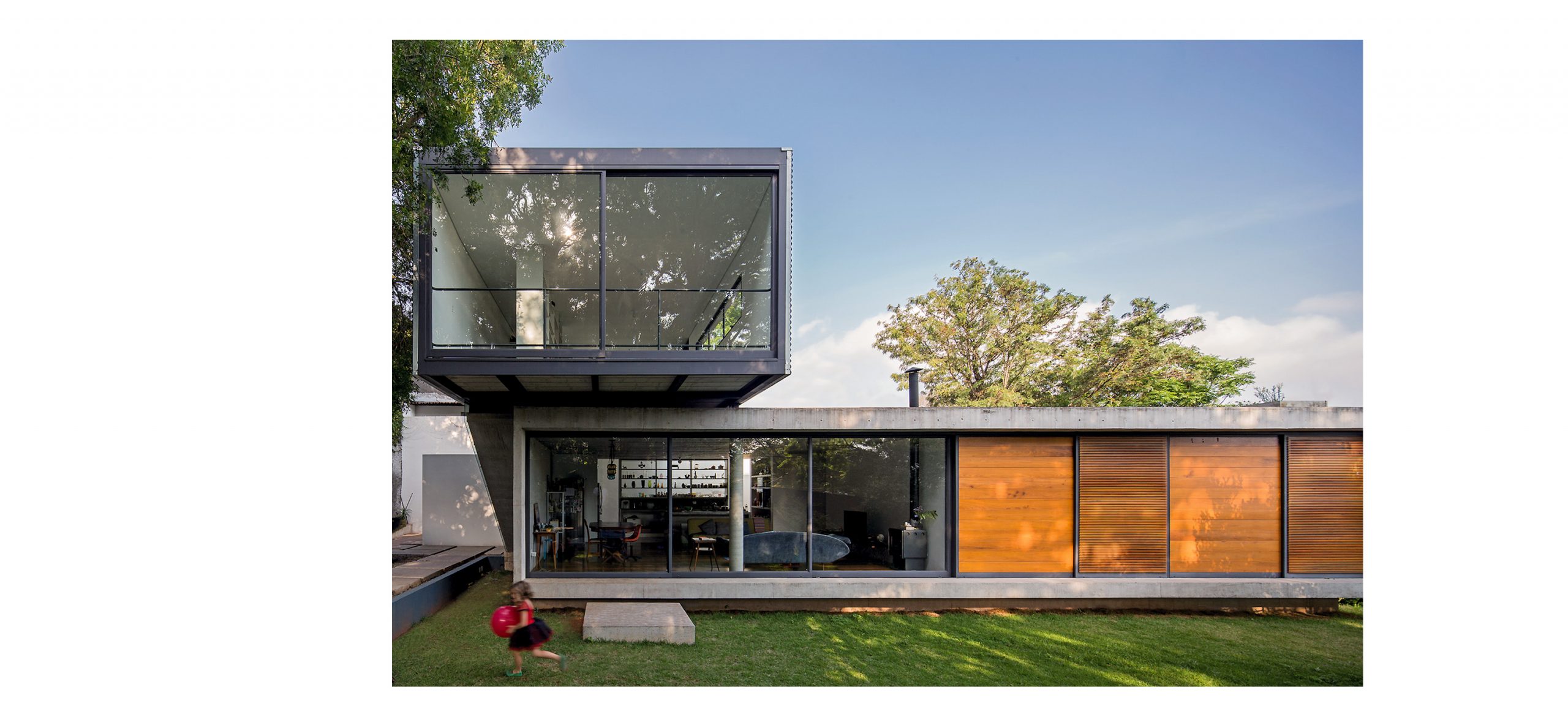 TECHNICAL INFORMATION
Project Start: 2012
Project Completion: 2014
Site Area: 520 m²
Area Constructed: 190 m²
Architectural Design: Gustavo Cedroni, Martin Corullon, Anna Ferrari,Marina Ioshii, Luis Tavares, Bruno Kim e Alfonso Simélio
Photographer: Leonardo Finotti